Audi Sport Team Land secure 24HR Nurburgring Blue Light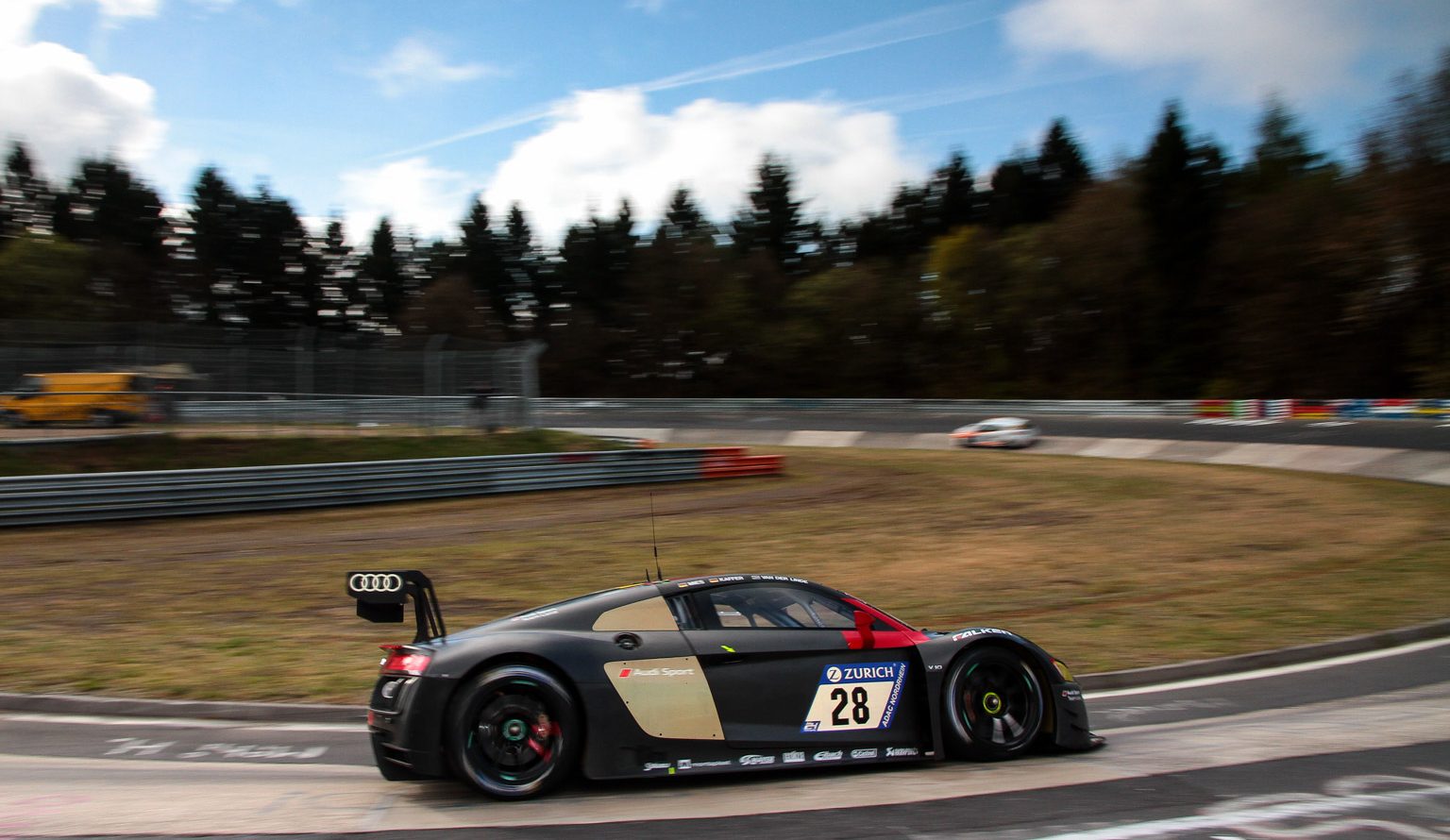 Despite a slow start to the weekend. Audi Sport Team Land managed to secure the all important blue light and an automatic spot in the Top 30 shootout for next months famous 24H Nurburgring!
Car #28 was shared by Kelvin van der Linde, Pierre Kaffer and Christopher Mies. After suffering an engine failure during the Night Qualifying session on Saturday, the team was slightly on the back foot going into the race.
"It was a bit of a setback to miss out on the end of night qualifying because it was my first chance to really experience driving at night at the Green Hell. The plan was to get a long run in during the darker hours and also do some more test points with the updated Michelin tire we received for the weekend," explained Kelvin.
The mechanics from Audi Sport team Land, worked overnight to complete the engine change in time for the 1 hour qualifying the next morning. By the end of the Qualifying session, the #28 Audi R8 LMS of van der Linde, Mies and Kaffer ended in 24th position.
An inspired drive from all the drivers and a near perfect pitstop strategy allowed the #28 Audi to climb to 3rd position in the dying stages of the race. A slow final stop, however, meant that the team had to settle for a well-deserved 4th position at the end of the 6-hour race, a result that was not envisioned on Saturday night.
Kelvin was full of praise towards the team after the race, "It was a great comeback from everybody involved. The mechanics worked overnight to make this result possible. We never gave up and were rewarded with the blue light and Top 30 Shootout slot for the 24H in 4 weeks time! I hope we can carry this momentum forward and bring home the big trophy, come race weekend at the end of May."
Started p24, finnished p4! Great weekend. Blue light secured. Thanks team. Bring on the 24H in 1 month! pic.twitter.com/4FCXuDdjSz

— Kelvin van der Linde (@KelvinvdLinde) April 24, 2017
---
---