Strong Weekend moves Van der Linde & Emery to 2nd in Australian GT Championship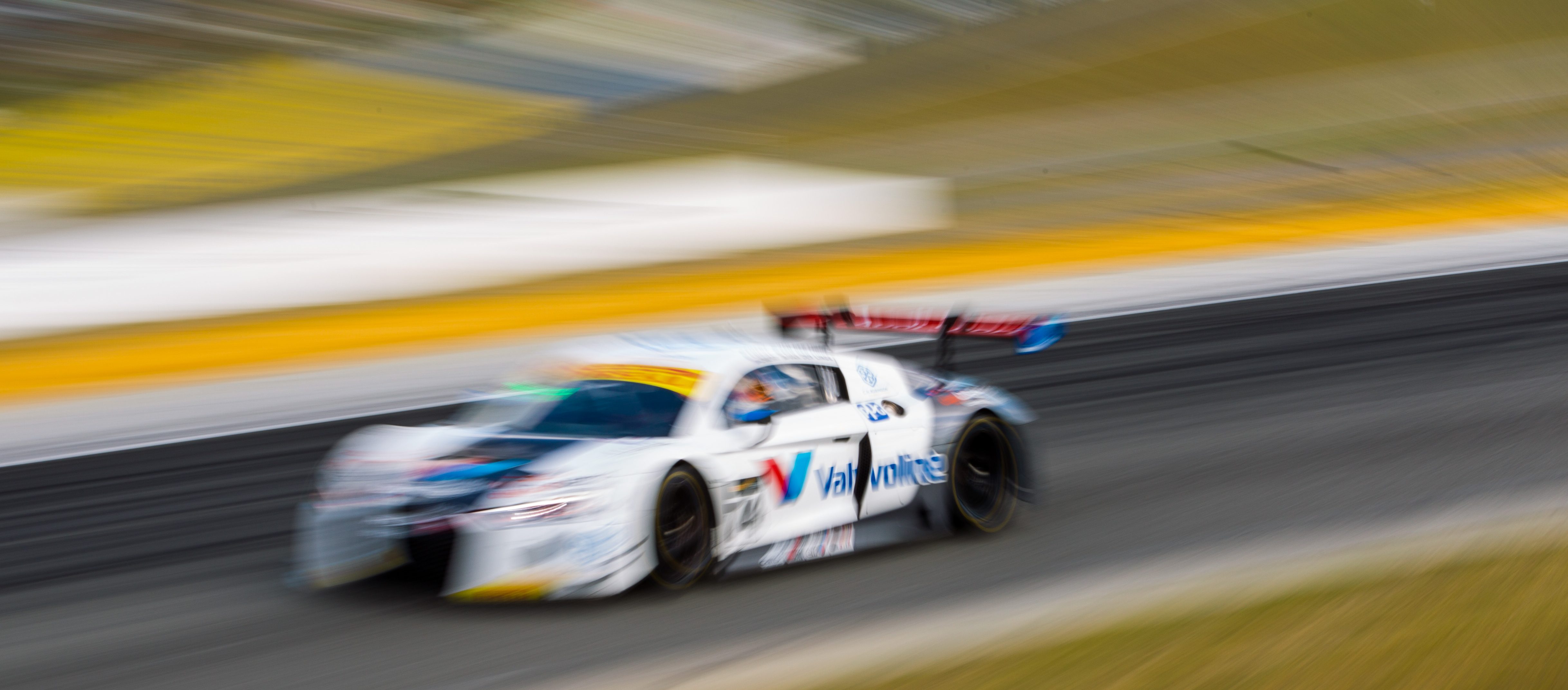 Round 3 of the Australian GT Championship at Barbagallo Raceway marked another important step in the 2017 Australian GT title race for Kelvin van der Linde and Geoff Emery, as the pair leave Barbagallo Raceway second in the drivers Championship.
After a closely contested Qualifying on Friday afternoon, Audi secured a 1-2-3 on the starting grid with the 74 entry of Kelvin van der Linde and Geoff Emery lining up in second place on the grid.
For Race 1, Jamec Pem Racing decided to gamble on the tyre strategy at a circuit where tyre degradation was extremely high. Expecting a safety car at some point in the race, it was decided to start the first stint on a used set of tyres from Qualifying and planned to change to a set of new tyres at the pitstop. With 90% of the grid starting on new tyres, Kelvin had to work extremely hard to stay with the lead group in the opening stint, managing to maintain a 3 second deficit to leader Ash Walsh before the pitstops. One lap before the pitstop window opened, the safety car was called out, playing perfectly into Jamec Pem Racing's hands. The field was bunched up and car 74 was now the only car on fresh tyres going into the final 25 minutes of the race. Geoff Emery drove a brilliant race fighting to P2 before having to serve a drive through penalty caused by a Yellow Flag Infringement while Kelvin was entering pit lane. The drive through dropped the pair back to P8 but Geoff was not willing to give up and brought the car home in P4 after a fantastic recovery drive.
Race 2, the team opted for the same strategy that worked so well in Race 1. Geoff drove a great stint holding off the group behind to bring the 74 car into the pits in P4. With a new set of tyres and a big gap to the cars in front, Kelvin got straight to work and started picking off the field one by one. After a thrilling stint, one that Kelvin descried as "One of the best in my career", the Jamec Pem Racing car for Kelvin van der Linde and Geoff Emery came home in a fantastic P3 at a racetrack which never suited a PRO-PRO driver pairing due to the Australian GT Pitstop Penalty Regulations based on driver ranking.
The result bumped the pair to second in the Australian GT Championship with 2 Rounds to go in Townsville and Sandown.
Kelvin is set to miss the first Round of the AGT Endurance Championship at Phillip Island in 2 weeks time due to a clash with the Nurburgring 24HR race. Kelvin will be replaced by Garth Tander for this round and will be back in the car for the remaining rounds of the year.
P3 today from the back! P2 in the Championship – Ready to fight for the Title in Townsville & Sandown! ???? pic.twitter.com/miyK3t5HoT

— Kelvin van der Linde (@KelvinvdLinde) May 7, 2017
---
---