Van der Linde quick but unlucky at Sachsenring ADAC GT Masters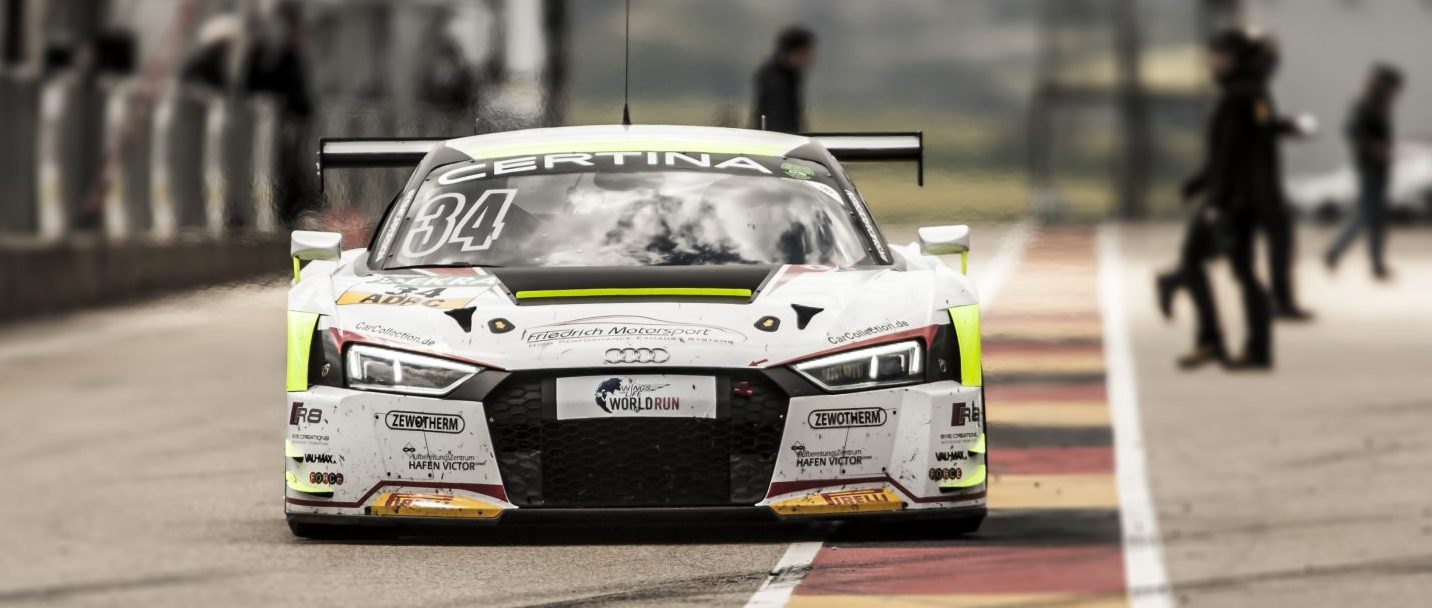 Kelvin van der Linde showed great pace through the weekend's Sachsenring German ADAC GT Masters racing, only to lose out on the promise of good points positions, none of which issues were of his own doing.
Van der Linde's first race was compromised by the Safety Car compromising the second half of the field shortly after Kelvin took the car over from
 Spanish co-driver Isaac Tutumlu-Lopez 
for the second stint. "The Safety Car ruined the first race," Kelvin pointed out. "Not sure why, but they failed to release us on time and the pack got away, which limited my progress to 25th."
Kelvin then qualified is Car Collection Audi R8 in 7th for the second race and drove a storming first stint to hand the Aude R8 over to his young teammate in fourth position. 
But Lopez picked up a puncture to drop out of a promising sixth only to have to serve a drive-though penalty for a pit lane indiscretion to drop the duo out of contention for any of the slim pickings they may have come by following the puncture. 
Still Kelvin was delighted with his result: 
"It was a fantastic stint for me," German-based Dainfern driver explained. "I'd made my way up to fourth by the time we pitted, made a few good overtakings on the way and was involved in some great battles, so from my side it was a brilliant race. "It's a pity we had the puncture and my teammate got the penalty — that's life, but I'm very happy with my day."
The next ADAC GT Masters race will take place at the Lausitzring 4-5 July
---
---