Blog Post: March & April Update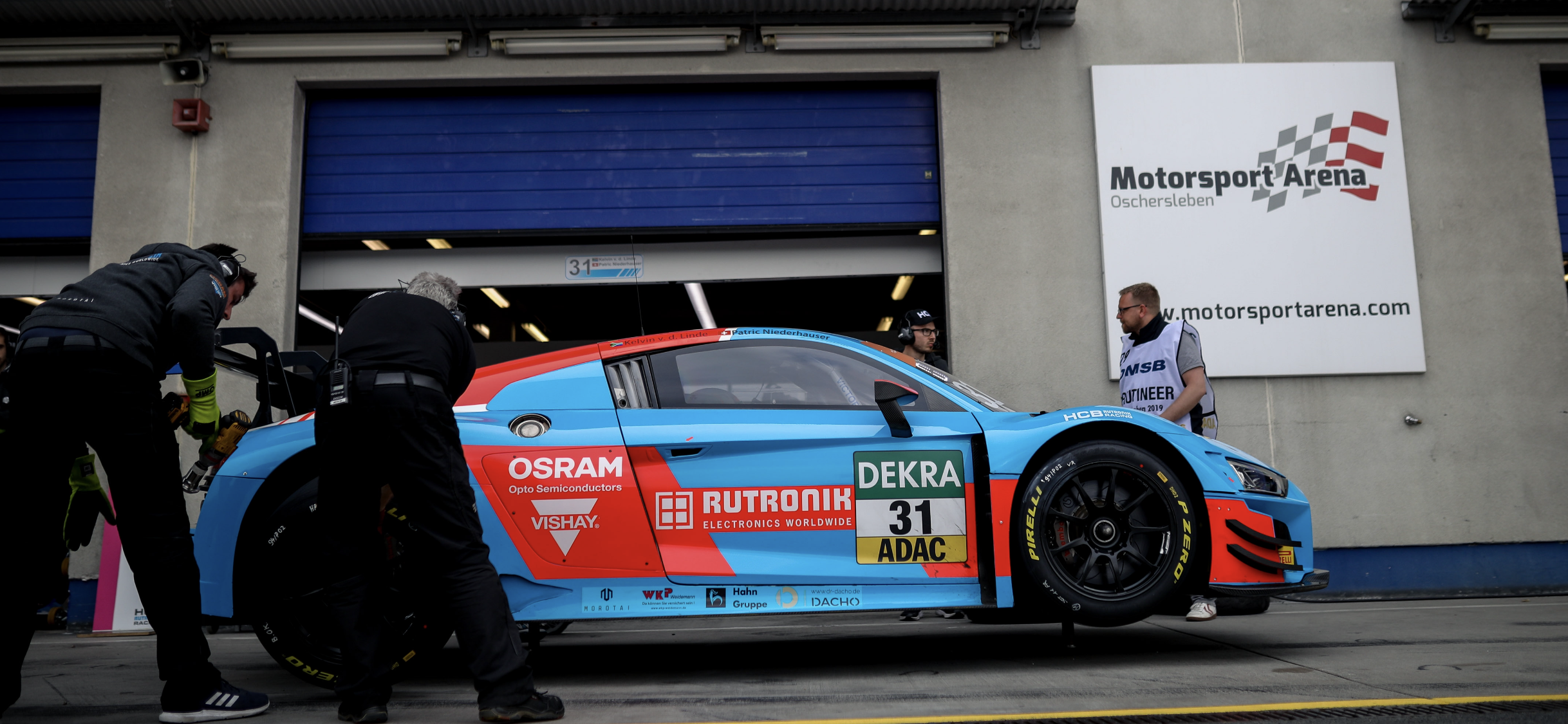 It's been a pretty busy couple of weeks, so here's a quick update on what's been happening.
My ADAC GT Masters program was announced, where I will be driving for HCB-Rutronik Racing alongside a good friend and someone I rate very highly, Patric Niederhauser.
It's a new and ambitious team that caught my attention in 2018 after a visit to their workshop.
We come into GT Masters knowing that is now widely regarded as the most competitive GT3 championship in Europe. With 31 high quality lineups confirmed, it's going to be a great year of racing!
Our Nürburgring 24 program kicked off with VLN. This is a very important part of the development leading into the big race in June.
It's where all manufacturers try new development packages, as in our case, the brand new Audi R8 LMS Evo package. Even though it feels very similar across one lap, many things have changed setup-wise and the engineers need to have a solid set of data to work with in order to fine tune our car for the race.
The 'Green Hell' has also had some new asphalt added to it. I'm not a big fan of it, because it has taken some character away from the track. The bumps and crests are what made the Nordschleife so special, and then on top of that, we also lost the traditional graffiti marks on some parts of the track, which made the track a real art to drive in wet conditions.
All that is now gone but I'm sure the graffiti will return quite quickly. And as for the bumps and crests, we'll have to wait a few more years! (LOL)
Directly after the VLN, we flew to California to try and defend my California 8 Hours crown, which I won back-to-back in 2017 and 2018.
With 16 pro and factory-backed cars on the grid, I knew it was going to be super competitive race.
We unfortunately ran into a setback early on in the weekend when a tire strategy mistake meant that we missed out on the Pole Shootout. We tried to save one set of tires for the race but doing Q2 on used tires, which then backfired horribly on us.
Nowadays with the BoP being super accurate and everyone being on their A-Game, there really is no more room for errors or misjudgment.
Despite the tough qualy, we hoped that we could fight back with clever strategy in the eight-hour long race.
To our disappointment, the race went green for a full eight hours! It was something that is quite unusual in endurance racing, but that just shows the quality of the field we had. It was an eight-hour sprint.
We did manage to fight our way up to fifth at some stage in the race but we were put on the back foot when Markus fell ill and had to get out of the car 40 minutes into his stint.
Shortly after that our right-rear damper lost all its pressure which meant we were forced to do the last three hours with a very poorly behaved race car.
Despite that, we fought on and were lucky to come home in the points for 7th.
The IGTC hasn't started too well for us this year. We are still fine tuning the new Evo-spec car and hopefully for the next rounds in Spa and Suzuka, we will be back on it and will be able to repeat our podiums from 2018.
I'm now back at the airport as I write this article and have a very exciting few weeks coming up.
GT Masters starts with our first official test next week in Oschersleben and then its directly to Monza for the first round of the Blancpain GT Series.
I'm very excited for those and cant wait to get the European season started. See you there!
---
---