Successful Debut for RS3 LMS on the Green Hell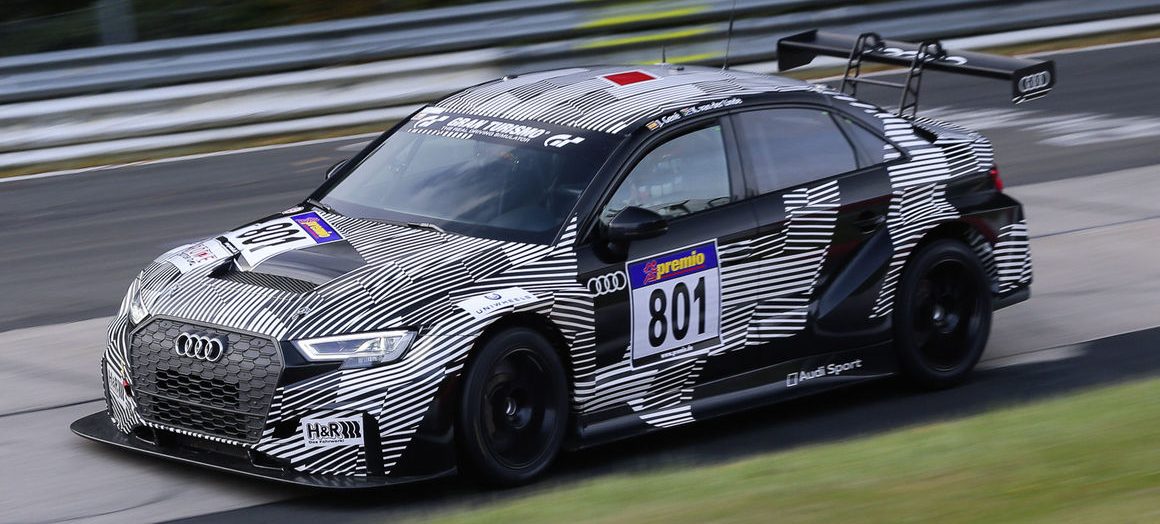 Audi's new TCR contender has made a successful competition debut in Saturday's VLN race, with the pair of RS 3 LMS cars finishing 18th and 22nd overall in a field of 140 cars.
Jordi Gene and Kelvin van der Linde took the Phoenix Racing-entered No. 801 Audi to a third place class finish in the SPX class, for unclassified or experimental cars, more than two minutes ahead of the SP3T class-winning entry, which TCR cars compete in.
The sister RS 3 LMS of Rahel Frey and Christopher Haase finished 22nd overall, in a race won overall by the Land Motorsport Audi R8 LMS of Christopher Mies and Connor de Phillippi for the third time this season.
"The results were of secondary importance in this test run," said Head of Audi Sport customer racing Chris Reinke. "Far more important was the fact that both cars finished without any technical issues and that our drivers felt comfortable in difficult conditions.
"The successful test run on the Nordschleife was an important milestone in the development of the new Audi RS 3 LMS, with deliveries of the car beginning before the year is out."
The car, which completed initial testing at both Adria and Vallelunga earlier this month, will be eligible for TCR competition worldwide beginning next year, with the touring car platform set to be adopted in Pirelli World Challenge at some point next year.
It is also under evaluation as a replacement to the ST class in the IMSA Continental Tire SportsCar Challenge for 2018.
---
---