Hard weekend comes Good for Kelvin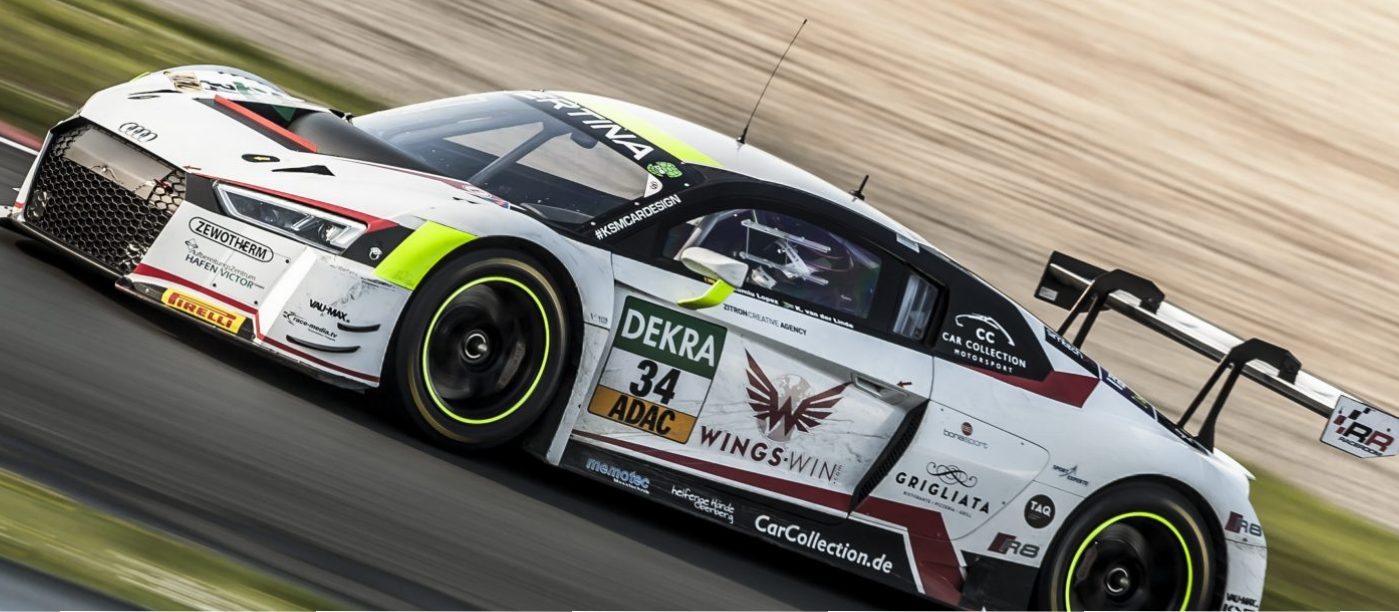 Top ten finish for Kelvin van der Linde despite a trying ADAC GT Masters weekend
Despite showing great pace, South African GT race star Kelvin van der Linde found the going tough as he started his third year of racing in the German ADAC GT Masters series. 2014 champion Kelvin is driving for new Audi team Car Collection Racing with Spanish rookie Isaac Tutumlu-Lopez this year and despite a challenging weekend, the duo brought their Audi R8 LMS home tenth in the second race for the Oschersleben season opener.
"Today is one of those days mama warned you about," Kelvin joked Saturday after problems in the race dropped the duo to 27th in race 1. "It wasn't all bad though — it was most pleasing to have been the fastest car on track in the last stint and we now look forward to a much better race tomorrow."
The second race indeed proved better for the South African and his Spanish teammate, with van der Linde starting 13th and making his way up to seventh by the time he handed the car over to Tutumlu-Lopez, who despite struggling on the used rubber, brought it home tenth.
"That was more like it," Sheldon admitted. "It was better but still not quite where we want to be — we had a penalty, which was not ideal and then I had a slow puncture too. "The race was good – I had a good start and picked off a few cars to hand the car over in seventh, but Isaac was not 100% comfortable and he dropped back a little.
"Still, that was a better result — we are a small, new team and we have a lot of work to do but we expect to progress well as the season goes on" Kelvin concluded. "I'm really looking forward to in Sachsenring in two weeks time — that's my happy hunting ground and I'm determined to keep my good record there intact."
---
---