New Experiences for Kelvin at the Green Hell!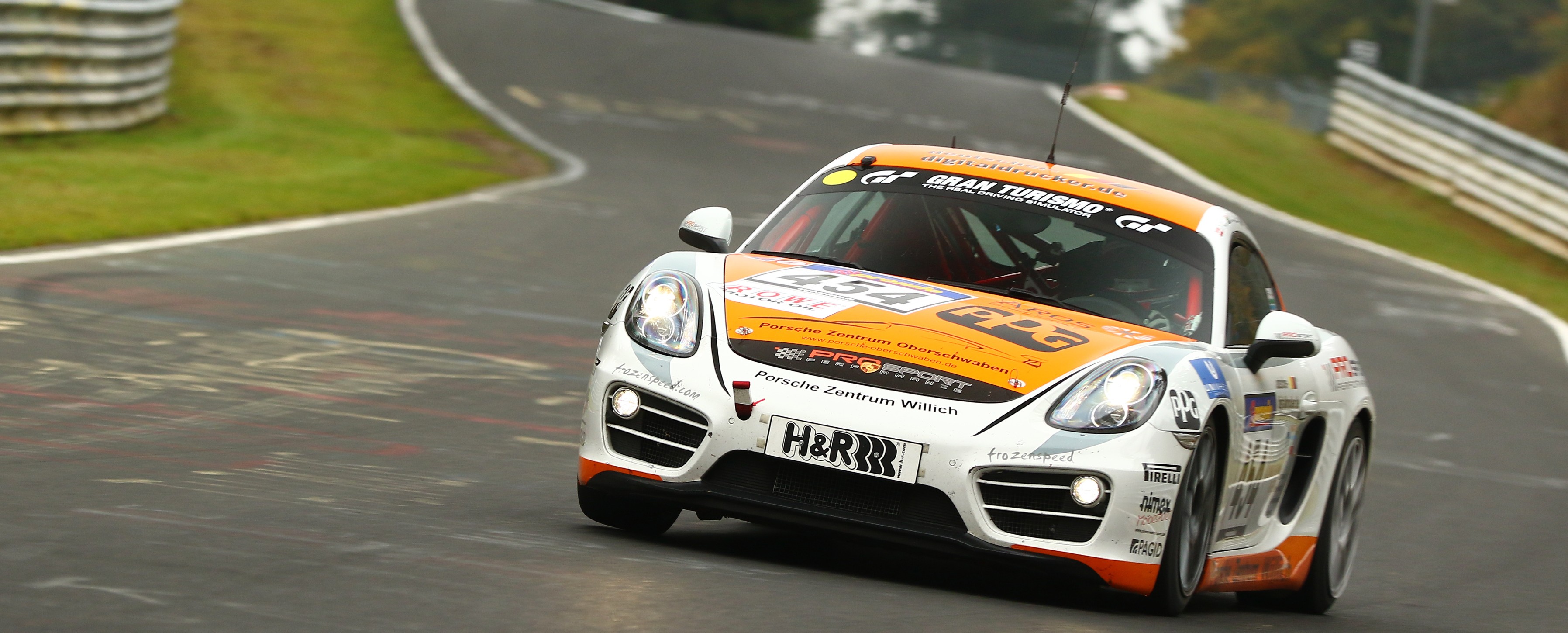 After experiencing his very first race on the famous Nurburgring Nordschleife, Kelvin van der Linde has added one more tick to his list of experience. Last weekend Kelvin competed in his first ever VLN race on the Nordschleife in preparation for the 2016 24 Hours of Nurburgring.
Kelvin shared a Porsche Cayman in the V5 class with 2015 Le Mans winner Earl Bamber and young Dane Thomas Krebs. Together the pair achieved a pole position, and brought Porsche their first ever win in the V5 class.
The track, with 170 corners, runs through 27km of the eiffel region's forests, gets the name "The Green Hell" for a reason purely because of the influence that the natural elements have on the race. From one lap to the next you may experience complete changes of conditions, you may come across a crash that has blocked the complete racetrack, but the show must go on.
Kelvin described his first race as "Crazy":
"That must have been one of the craziest races I have ever done. Crashes, oil, fog, rain and I haven't even experienced it at night yet! The Nurburgring Nordschleife truly separates the men from the boys. It is a track where true bravery and lack of fear can gain you a lot of time. I was in a slower category car in order to qualify for my GT3 license, so I was really in the thick of the action. Faster cars were passing me and I had to pass slower cars, whilst still trying to drive on the edge! The only word I can use to describe that, is crazy. I am already buzzing to give it another try next weekend at VLN 10, my final mandatory race in a lower class before I am allowed to switch across to my Audi R8!"
Some impressions of yesterday ?? pic.twitter.com/916k1iYLSZ

— Kelvin van der Linde (@KelvinvdLinde) October 18, 2015
---
---