Van der Linde/Rast Continue Points Scoring Run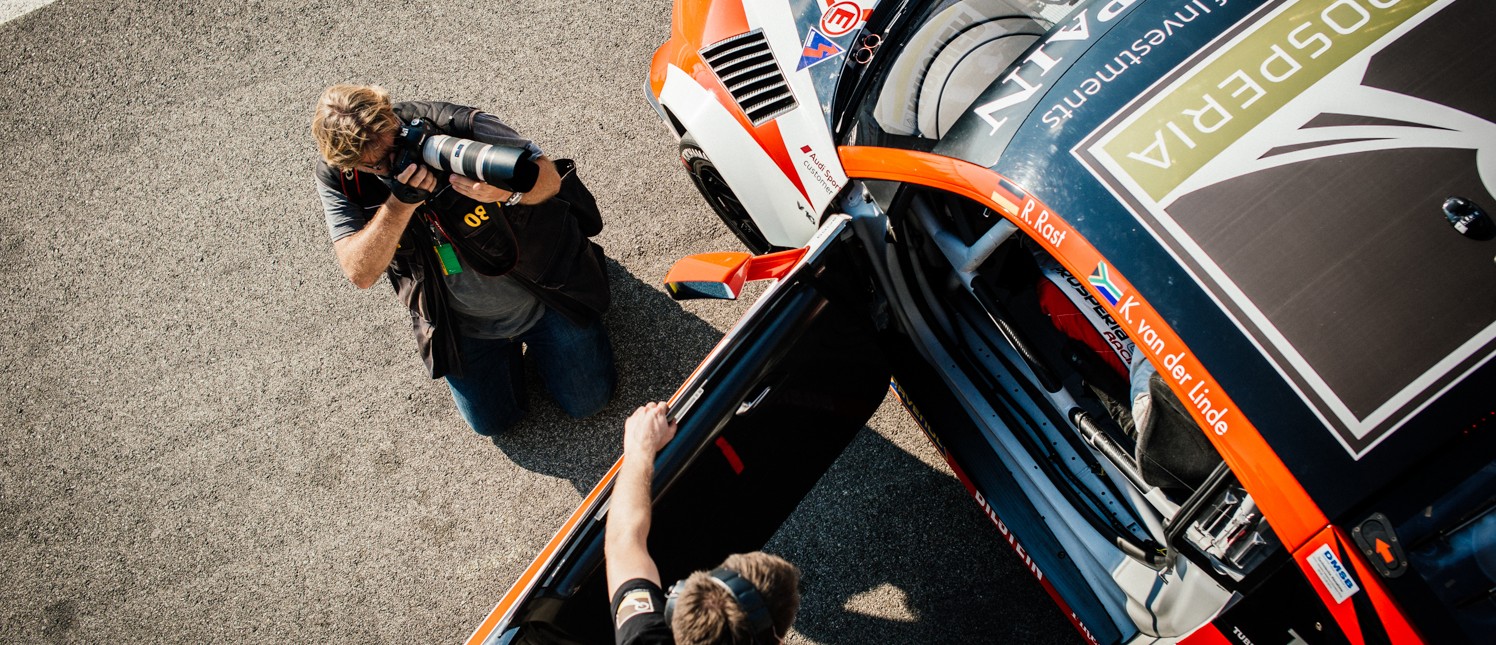 Dainfern, Johannesburg matric student Kelvin van der Linde and his German teammate René Rast (Audi R8 LMS ultra) scored their 10th top ten finish from as many races at the fifth round of the ADAC GT Masters championship for GT3 sports cars at the Slovakia Ring circuit in the Slovak Republic on Sunday.
The 18-year-old Van der Linde, the reigning and youngest-ever European Volkswagen Scirocco R-Cup champion, is rated South Africa's most promising prospect for international motor racing stardom.
Together with his experienced 27-year-old German teammate, René Rast, he led the GT Masters championship going into the second half of the season. This was thanks to six podium finishes from the first eight races and a win in the opening round at Oschersleben in Germany in April, which saw Van der Linde make history by becoming the youngest-ever GT Masters race winner.
Mixed fortunes in the two qualifying sessions on Friday saw the South African/German duo earn themselves 13th place on the grid for race one on Saturday and sixth for race two on Sunday.
Pole for both races went to Max Sandritter and Jens Klingman of Germany in a BMW Z4 GT3.
Sixth place in Saturday's one-hour race around the 5,92-kilometre circuit, which is 36 kilometres from the capital city of Bratislava, was enough to see them retain their lead in the championship, although this was reduced to eight points.
Race winners were Claudia Hürtgen of Germany and Dominik Baumann of Austria in a BMW Z4 GT3.
"It was clear from practice and qualifying that the circuit layout and characteristics favoured us less than some of our rivals," said Van der Linde.
"It is fast and technical and one of the longest circuits in Europe with its 900-metre long and 20-metre wide main straight.
"Sixth place in race one from 13th place on the grid was a good result and we were confident of a better performance in race two from sixth on the grid."
But it was not to be. They only managed to claim 10th place after the second one-hour race on Sunday. The race was won by Andreas Wirth and Daniel Keilwitz of Germany in a Callaway Corvette.
"It was a very tough race today," said Van der Linde on Sunday afternoon.
"The speed just wasn't there for us and René got an unfortunate drive-through penalty for posting a personal best sector time under yellow, by only 0,0002 sec, while lying fourth. This cost us a top five finish at least.
"We are now P3 in the championship and have some work to do for the last three rounds if we are to take the title."
With three rounds and eight one-hour races remaining, the South African/German duo are third in the championship with 129 points, a single point behind second-placed Jaap van Lagen of Holland in a Porsche 911 GT3 and only five adrift of current leaders Hürtgen and Baumann of Austria in the BMW Z4.
The next round of the championship takes place at the Nürburgring in Germany on August 30-31.
---
---