Van der Linde Wins International Elite FIA Academy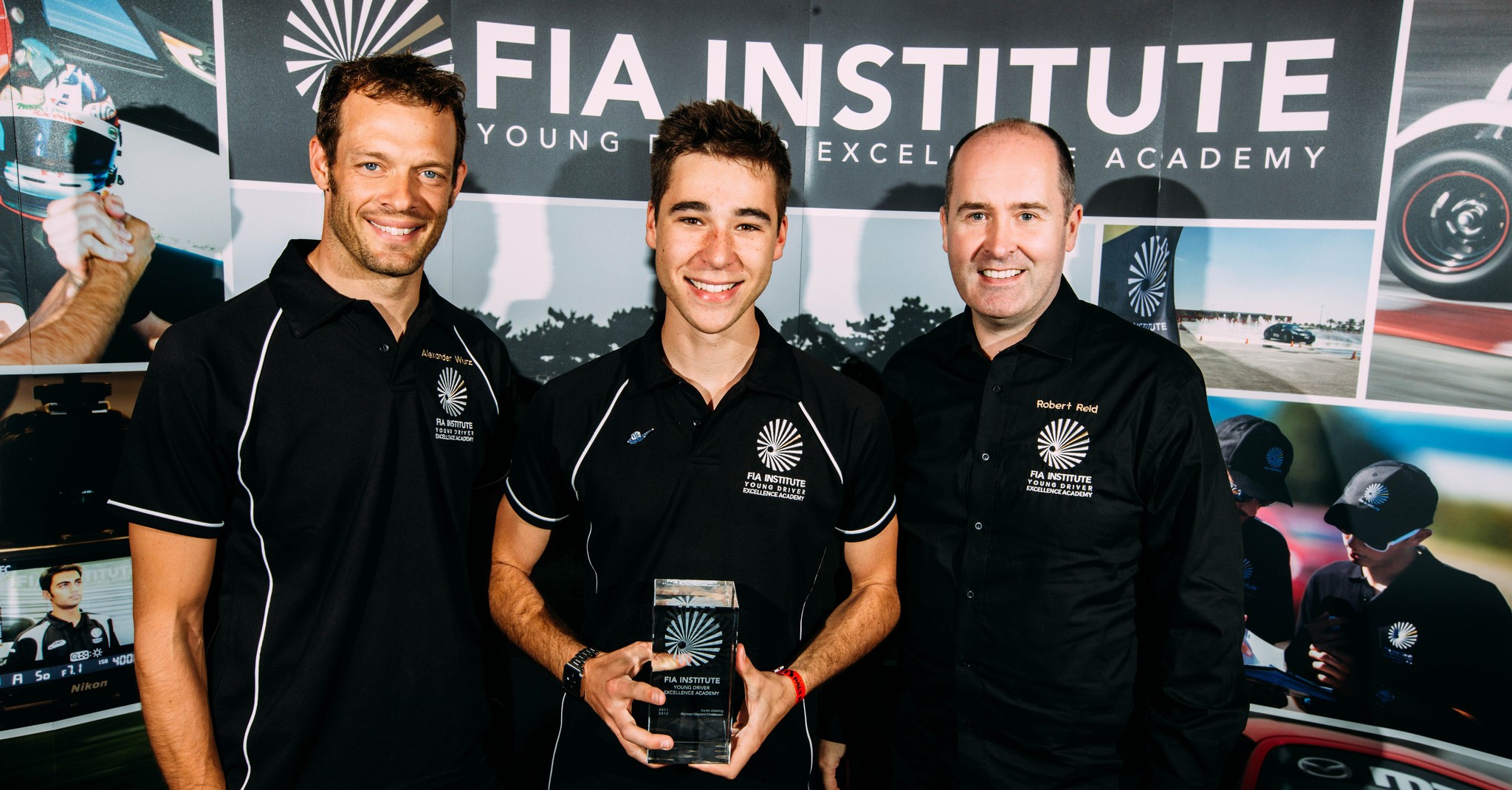 Kelvin van der Linde has won the Driver of the Year award for the 2014 Young Driver Excellence Academy.

The 18-year old was presented with the trophy at the graduation ceremony, held at the end of the final workshop, which took place at the Paul Ricard Circuit in France this week.

Van der Linde impressed not only with his speed on the circuit but with his willingness and enthusiasm to engage with the Academy programme. He also demonstrated a strong appreciation and understanding of key safety aspects of the Academy throughout the year.

As part of his prize, Academy Performance Managers Alex Wurz and Robert Reid will assist van der Linde in his career progression, ensuring he has the chance to meet key people and develop opportunities in the sport.

Alex Wurz said: "Selecting a winner is never easy, however Kelvin's performance across the entire range of the Academy was outstanding and makes him a well-deserved winner. It's always at the end of the Academy during this last workshop that you realise you work with such promising talent and appreciate the friendships you have built with such extraordinary young people like this year's Academy graduates."

Robert Reid said: "Kelvin is a well-deserved winner of the Academy, he has performed well throughout but also learnt a lot and improved on all levels. It has been great to work with all the drivers in this year's Academy and to see the progress made. This final workshop has involved one-on-one feedback sessions with all the drivers who, whilst disappointed the Academy is now over, look forward to working on their personal development plans for the future."

Van der Linde, who currently drives in the ADAC GT Masters championship, was thrilled to be named Academy Driver of the Year and is excited to continue implementing the lessons he has learnt. He said: "I'm really speechless right now – to come to the Academy as the African representative where, despite being a large continent, racing is still growing and to win this is amazing. I came here with an open mind ready to learn and gave it my best. It's great to win and receive this trophy but the real work starts now."

The South African was one of 10 drivers to graduate from this year's programme, each receiving a certificate to mark their achievement. Every participant fully engaged with all aspects of the curriculum and will now become ambassadors for the FIA Institute and its safety message.
---
---