Kelvin & Renè Half Time Champions as Summer break starts
Teenage South African motor racing prodigy Kelvin van der Linde (17), combined with Germany's René Rast (27), to finish 10th and second in a Prosperia C. Abt Audi R8 in the two one-hour races that made up the fourth round of the ADAC GT Masters at the Red Bull Ring in Austria on Sunday. They have now finished on the podium six times in eight races and lead the eight-round championship at the halfway stage by 10 points.
They won the second race in round one in Oschersleben, Germany, in April, making Van der Linde the youngest-ever GT Masters race winner.
This weekend's success was a major achievement for Audi, who had not previously managed a podium finish at the Red Bull Ring around a high-speed circuit that favoured the big capacity-engined American Chevrolet Camaro and Corvette. Both races were won by Oliver Gavin of Great Britain (41) and German Daniel Keilwitz (24) in a 5,2-litre V8 Callaway Chevrolet Corvette.
"Our top 10 finish in race one after starting from 14th on the grid was like a podium and second place in race two from sixth on the grid was like a win for the team," said a happy Van der Linde after the races.
The reigning European Volkswagen Scirocco R-Cup champion and South African Motor Sportsman of the Year was full of praise for his team: "It was a tough weekend and we had a difficult job to do today. We maximised our package at a track that did not suit our car. René is a great team-mate and drove magnificently and, thanks to a team that had a good strategy and did everything right, we proudly stand on the podium.
"Being the unofficial 'halftime champions' as they say here is very promising as the circuits that lie ahead are better suited to the Audi."
The series is open to sports cars that comply with the International Automobile Federation's (FIA) technical regulations and is contested by the Audi R8 LMS Ultra, BMW Z4 GT3, Chevrolet Camaro GT, Chevrolet Corvette Z06.R, Mercedes-Benz SLS AMG gullwing, Porsche 911 GT3 R, Lamborghini Gallardo FL2 and McLaren MP4-12C GT3.
With four rounds and eight races remaining, the South African/German duo leads the championship with 120 points. Second is Holland's Jaap van Lagen (37), in a Porsche 911 GT3 R (he has had three different co-drivers to date) with 110 points and third are Claudia Hurtgen of Germany (42) and Dominik Baumann of Austria (21) in a BMW Z4 with 94 points.
The next round of the championship is at the Slovakia Ring in Slovakia on
August 9 and 10.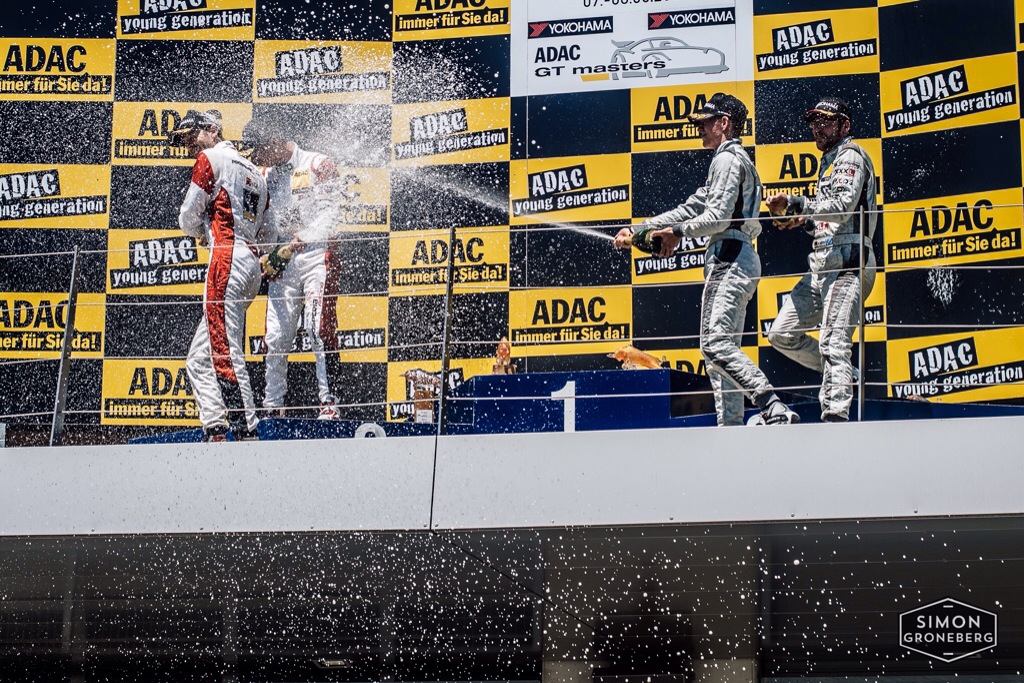 ---
---