Kelvin shows good pace in ADAC GT Masters official tests
The ADAC GT Masters held official Test Days at Oschersleben on Tuesday and Wednesday. Two Audi Sport customer racing teams took part with a total of three Audi R8 LMS ultra cars.

Two cars were entered by Prosperia C.ABT Racing and a single car from YACO Racing.
The Prosperia C.ABT Racing team is once again planning a three car assault for the ADAC GT Masters, aiming to repeat their 2013 teams' championship title. The team only entered two cars for the official testing.
Prosperia C.ABT Racing entered their #10 and #11 Audi R8 LMS ultra cars for the two days of testing. The #10 entry was driven by René Rast and young South African, Kelvin van der Linde. The #11 entry had Nicki Thiim and Fabian Hamprecht behind the wheel.
The Audi Sport customer racing teams showed good pace during the testing on Tuesday and Wednesday.
Three sessions were held on Tuesday. The first session saw the #11 Prosperia car in third, followed by YACO Racing in fifth and the #10 Prosperia car in fifteenth. The first session saw a mix in conditions, limiting valuable running for many teams. YACO Racing was fourth fastest during the second session and the two Prosperia C.ABT Racing cars placed sixth and seventh, #10 ahead of #11. Kelvin van der Linde set the fastest Audi time on Wednesday during the third session, placing second in the time sheets. His teammates in the #11 Prosperia R8 LMS ultra were fourth fastest and YACO Racing was tenth.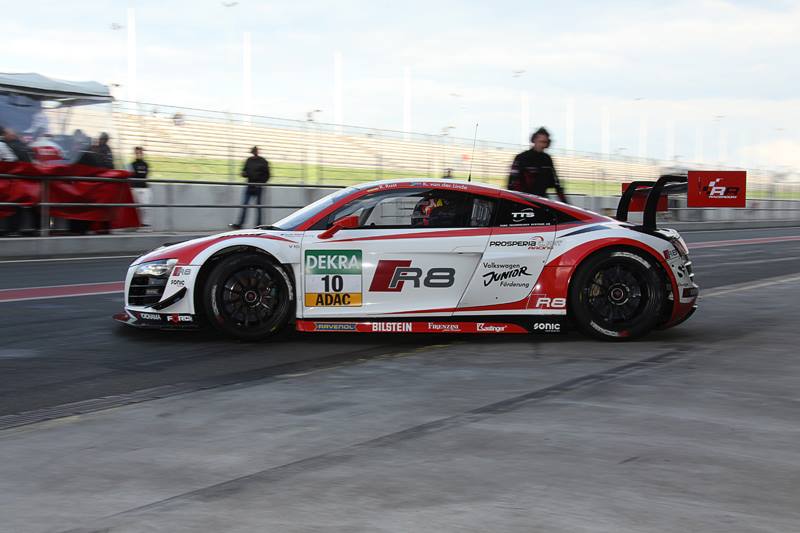 The final day of testing concluded with two more test sessions on Wednesday. Kelvin van der Linde again showed good pace by setting the fastest time during the fourth session. YACO Racing were fourth fastest and Prosperia #11 was seventh. The #10 Prosperia entry was second fastest during the fifth and final session, ahead of YACO Racing in fourth.
Oschersleben will be hosting the opening round of the ADAC GT Masters from 25-27 April.
---
---