10.02.2014 | Kelvin signs with Prosperia C. Abt Racing for 2014 season.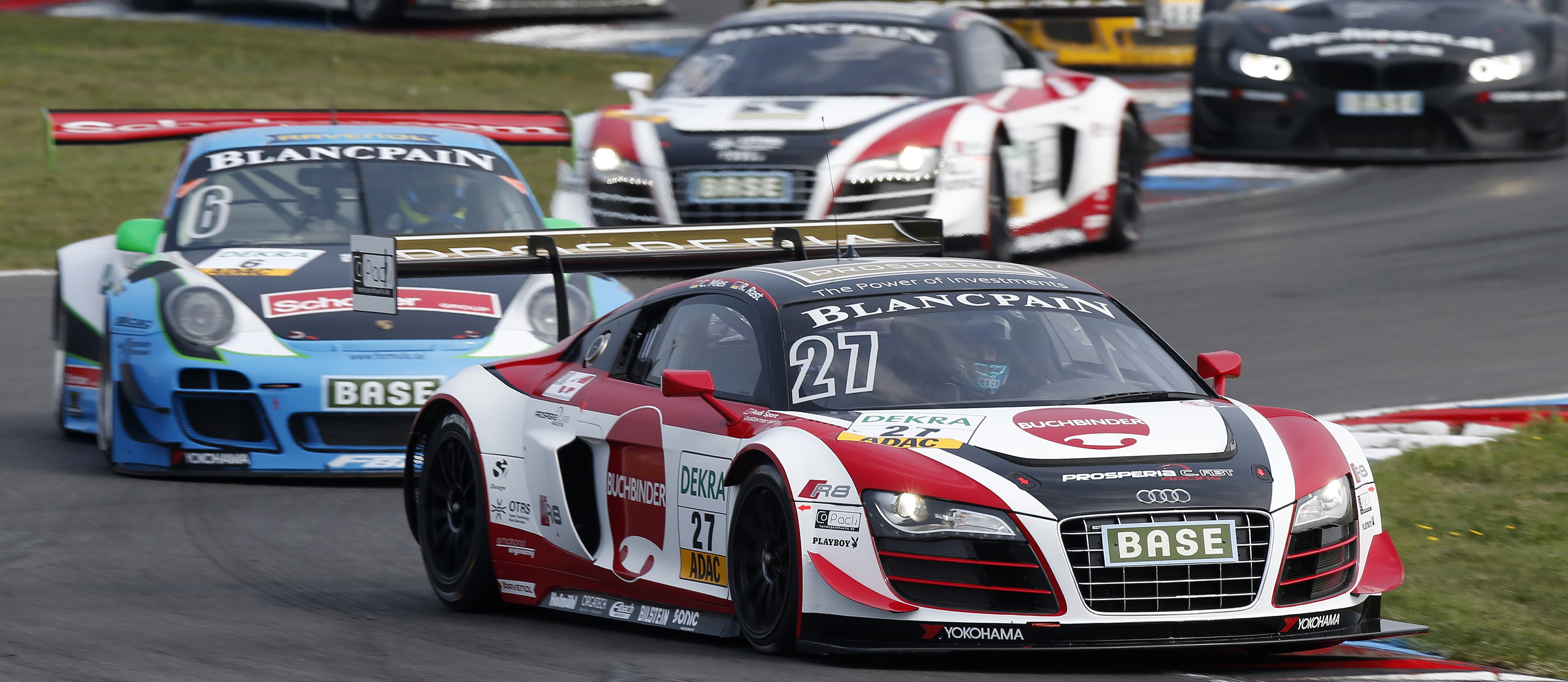 Kelvin van der Linde, currently the hottest South African property in motor racing after convincingly winning the international Volkswagen Scirocco R-Cup Championship in Europe in 2013, will take his burgeoning career to the next level with a full-time drive in this year's ADAC GT Masters Championship.
The 17-year-old phenomenon from an illustrious motor racing family will again alternate school clothes with racing overalls for another year as a member of the Prosperia C Abt Racing team, winners of the 2013 team title and headed by former ADAC GT Masters champion and former DTM (German Touring Car Championship) driver Christian Abt.
Van der Linde will contest all eight rounds of the series, which features four-hour races at famous circuits like Zandvoort in Holland and the Nurburgring and the Hockenheimring in Germany. His competition includes Porsche 911 GT3s, BMW Z4 GT3s, Chev Camaro GTs and Chev Corvette GT3s, Ford GT3s, Mercedes-Benz SLS AMG GT3s and Nissan GT-R GT3s.
The opening round takes place over three days at Oschersleben in Germany from April 25 to 27. Each round consists of Friday practice and qualifying with a race on each of Saturday and Sunday.
"I am naturally very happy to have secured this drive with the Prosperia C Abt Racing team," said Van der Linde. "I am pleased that it keeps me in the Volkswagen family. It will be another steep learning curve for me after last year's Volkswagen Scirocco R-Cup baptism of fire. This is taking my motor racing career to another level and will bring me closer to my longer term objective of competing in the DTM)."
Van der Linde's seemingly meteoric rise to prominence in motor sport has actually not happened overnight. He already has eight years of national and a year of international competition under his belt. He started his career at the age of nine in karting and won the first of his two national karting championships at the age of 12.
In 2011, at the age of 15, he competed for the first time in senior circuit racing and became the youngest-ever class and overall winner of the regional Goldwagen Challenge for production Volkswagens. That same year he finished third in the Volkswagen Cup national championship and was declared Rookie of the Year.
He was already a rising star at the end of 2012 after convincingly winning the Volkswagen Cup one-make series for young Polo racers – at the age of 16 he succeeded his uncle, Etienne, as the youngest-ever winner of a senior circuit racing national championship. He put himself firmly in the international spotlight with his convincing overall victory in the 2013 Scirocco R-Cup, a support series to the DTM in Europe.
Last year he also won selection as Africa's representative in the FIA Institute's 2013/14 Young Driver Excellence Academy, where he has the opportunity to follow in the footsteps of previous participants in the Academy who have gone on to drive in Formula One and the World Rally Championship. He won his place on the fully-funded Academy programme after an exhaustive selection process in which he demonstrated his ability not just on the track but also in terms of fitness and understanding of safety and vehicle dynamics.
He will have a busy year juggling his grade 12 studies at Dainfern College in Johannesburg, the FIA Young Driver programme and the eight rounds of the ADAC GT Masters championship.
"I'm up for the challenge," asserts Van der Linde. "Last year was a busy year for me with both home and school responsibilities here and contesting the Scirocco R-Cup in Europe. I managed quite well.
"I'm living my dream to become a successful; professional racing driver, but I also realise the value of a good education. It's not easy, but then nothing that is worthwhile is easy. You have to put in the hard work and be totally dedicated. I feel very privileged to have all these wonderful opportunities and I intend to make the most of them."
"I would like to thank everybody who has helped make this all possible, including Christian Abt for putting his trust in me to go out and deliver in one of his cars. I will not disappoint."
---
---