Qualifying in Oschersleben: Jensen claims pole position – legend Lammers a strong contender.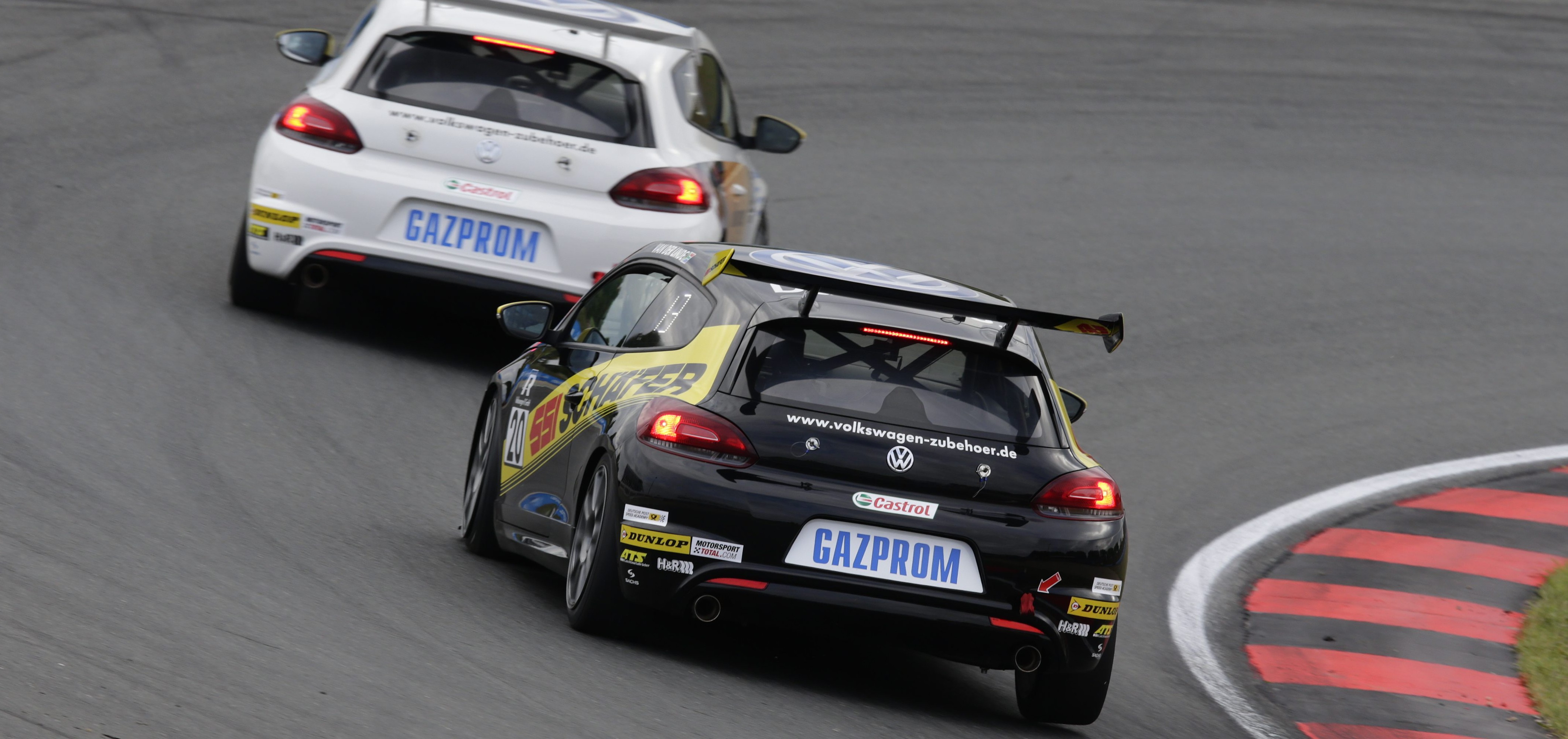 Kasper H. Jensen unexpectedly took pole position during qualifying for the Volkswagen Scirocco R-Cup in Oschersleben. The Dane recorded the fastest lap time of 1:41.105 minute at the Motorsport Arena. With his time of 1:41.335 minute, top-of-the-table Kelvin van der Linde (South Africa) only finished third behind the US driver Dennis Trebing (1:41.304). 17-year-old van der Linde was more than a second ahead of the field during free practice.
The four racing legends put in a very strong performance in sunshine at the circuit near Magdeburg in Germany. Former Formula 1 driver Jan Lammers (57/Netherlands) took seventh place with a time of 1:41.872 minute in the world's only single-make championship powered by natural gas. Ex-DTM champion Kurt Thiim from Denmark (55) finished twelfth, while his Scirocco arch-rival Klaus Niedzwiedz (Germany/62) was 14th. Two-time Indy 500 winner Arie Luyendyk (Netherlands/59) came 20th in front of thousands of fans.
Michele Di Martino suffered a blunt thoracic trauma with sternal fractures in an accident during free practice on Friday. He is expected to spend the weekend at Magdeburg University Clinic for monitoring and will be unable to take part in the two races in Oschersleben.
The first race will start at 16:25 CEST. The second competition of the season's penultimate weekend is scheduled for 10:00 CEST on Sunday.
"A tough qualifying for me, I didn't quite get a lap together due to a lot of traffic in front of me. We had planned to do our hot lap late in the session and I didn't work out for us today. I'm positive that I can make some progress in the race later today and challenge for the victory."
---
---