Race 2 at the Nürburgring: "You can't win them all"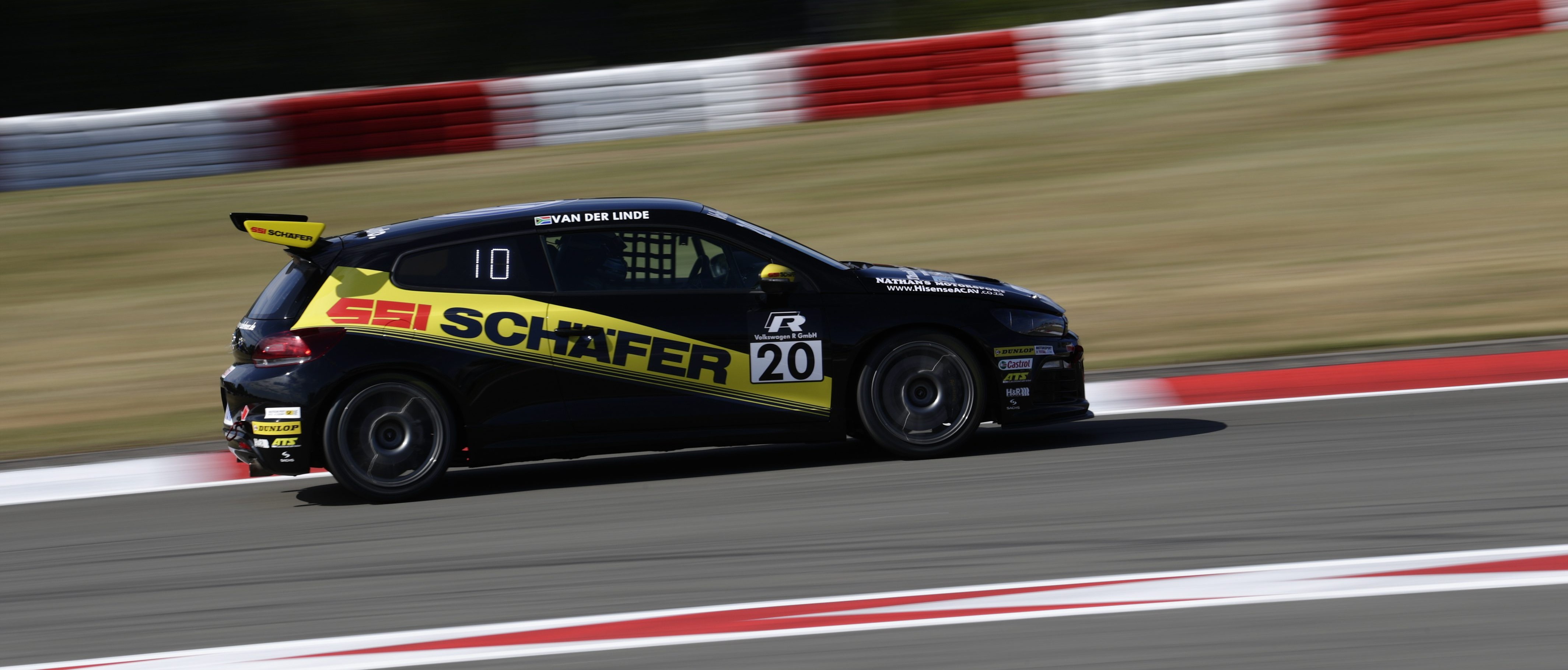 With the top eight finishers starting Sunday's race two in reverse order, Van der Linde was eighth on the grid with fellow countryman Jordan Pepper on pole after finishing eighth in race one.
Although he was able to work his way up to fourth place on lap five of the 14-lap race on a shortened 3,62-kilometre version of the grand prix circuit, such is the competitiveness of this one-make formula where all the cars run on natural gas that Van der Linde found himself in seventh place by the end of the race after swapping places almost every lap.
The 2012 South African Volkswagen Cup champion retains a commanding lead in the championship on 228 points with three rounds remaining. Pepper moves up to second place with 168 points.
"It was a tough race," admitted Van der Linde of Sunday's round six. "There was a lot of blocking and I made a mistake halfway through the race that cost me dearly. Much as I'd like to, you can't win them all. From an overall race weekend point of view, I'm very happy. I scored the most points and still have a comfortable lead in the championship. Racing is all about winning and I look forward to the opportunity to add to my tally in the three that lie ahead."
The next of two rounds of the 2013 Volkswagen Scirocco R-Cup will be held at Oschersleben in Germany from September 14 – 15.
---
---