Qualifying in Spielberg: Fastest time for van der Linde – "Strietzel" Stuck best-placed legend.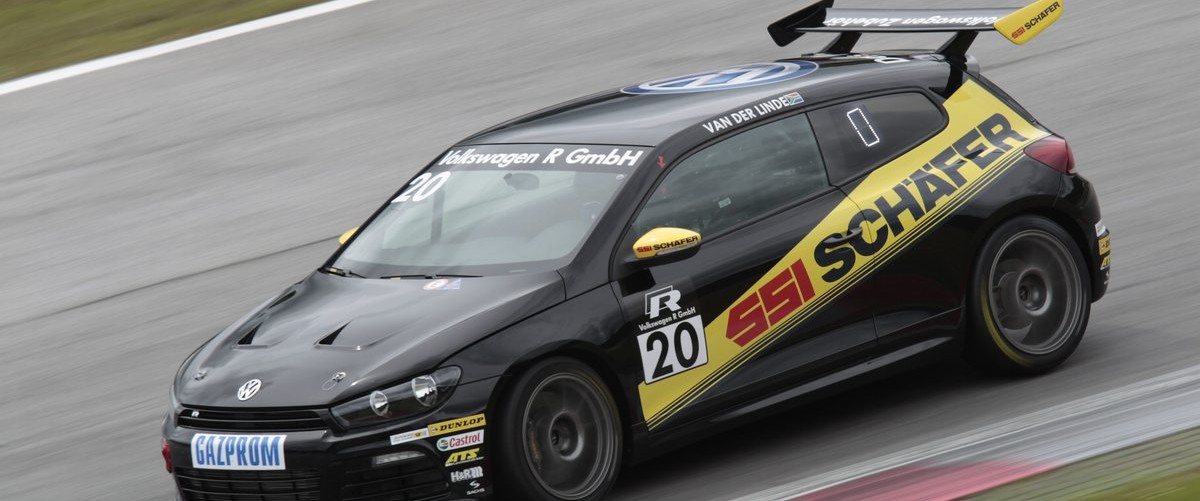 Kelvin van der Linde will start the first race of the Volkswagen Scirocco R-Cup in Spielberg, Austria, from pole position. On a dry track, for once, the South African set the fastest time of 1:46.686 minutes. Behind him, Michele Gatting produced another impressive display to qualify second in 1:46.914 minutes. The Dane was the first woman in the history of the one-make cup to claim a podium finish at the season-opener in Hockenheim. Championship leader Kasper H. Jensen starts from third.
The best-placed legend in the Gazprom Scirocco was Hans-Joachim "Strietzel" Stuck in 15th. The 62-year-old is making his comeback at the Red Bull Ring following a two-year break from racing. As with all the legends, he had not had a single minute's practice on a dry track in the Cup-Scirocco. His son Johannes (26) was the fastest man in Friday's wet practice, but slipped up in qualifying and had to settle for 18th. DTM legends Klaus Niedzwiedz (62) and Christian Danner (55) will start from 20th and 21st on the grid.
The team competition promises to be a thrilling duel between the two Stuck generations (Motorsport Allstars) and DTM Legends Danner and Niedzwiedz. The first race gets underway at 15:10 on Saturday. Race two of the Scirocco R-Cup begins at 15:25 on Sunday.
---
---