Race wins for Ferodo's Bonafede and Van der Linde in opening round of WesBank Super Series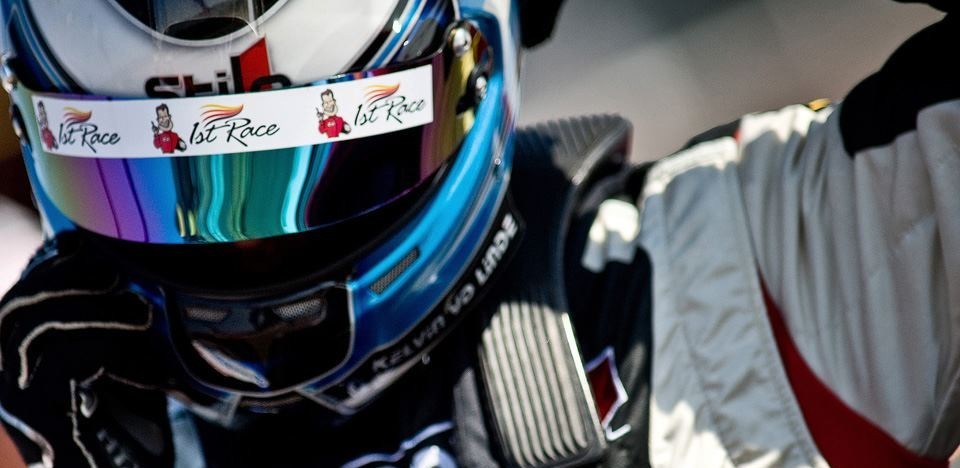 Race wins for Kelvin van der Linde and Gennaro Bonafede were the highlights for the Ferodo Racing Team in the
opening round of the WesBank Super Series at Zwartkops Raceway on Saturday.
Van der Linde (15) became the youngest ever winner of a senior national championship motor race when he drove
his Ferodo VW Polo across the finish line first in the second race of the Engen Volkswagen Cup. His memorable
first victory in only his second year in the category came after he finished second in the opening race.
The Johannesburg teenager's great performance came after he drew the number five starting position for each of the
two races.
In race one, despite suffering damage to the left hand side of the car when another competitor drove into
him on the opening lap, he moved up to third by half distance and, with second-placed Bryan Morgan almost three
seconds ahead of him, settled for the podium position to conserve his tyres for race two. Reigning champion Devin
Robertson took the win, but was later relegated to fourth for a driving infringement, promoting Morgan to the win and
Van der Linde to second place .
Race two was run in very hot conditions – the track temperature was over 50 degrees Centigrade – and The Ferodo
driver's strategy paid off. He quickly moved into second place from fifth on the grid and set about chasing down race
leader Robertson. When Robertson slowed with a suspected loose driveshaft, a delighted Van der Linde took full
advantage and scored his maiden VW Cup win. He was also credited with the fastest lap of the race.
---
---