Kelvin van der Linde a young driver to watch in 2012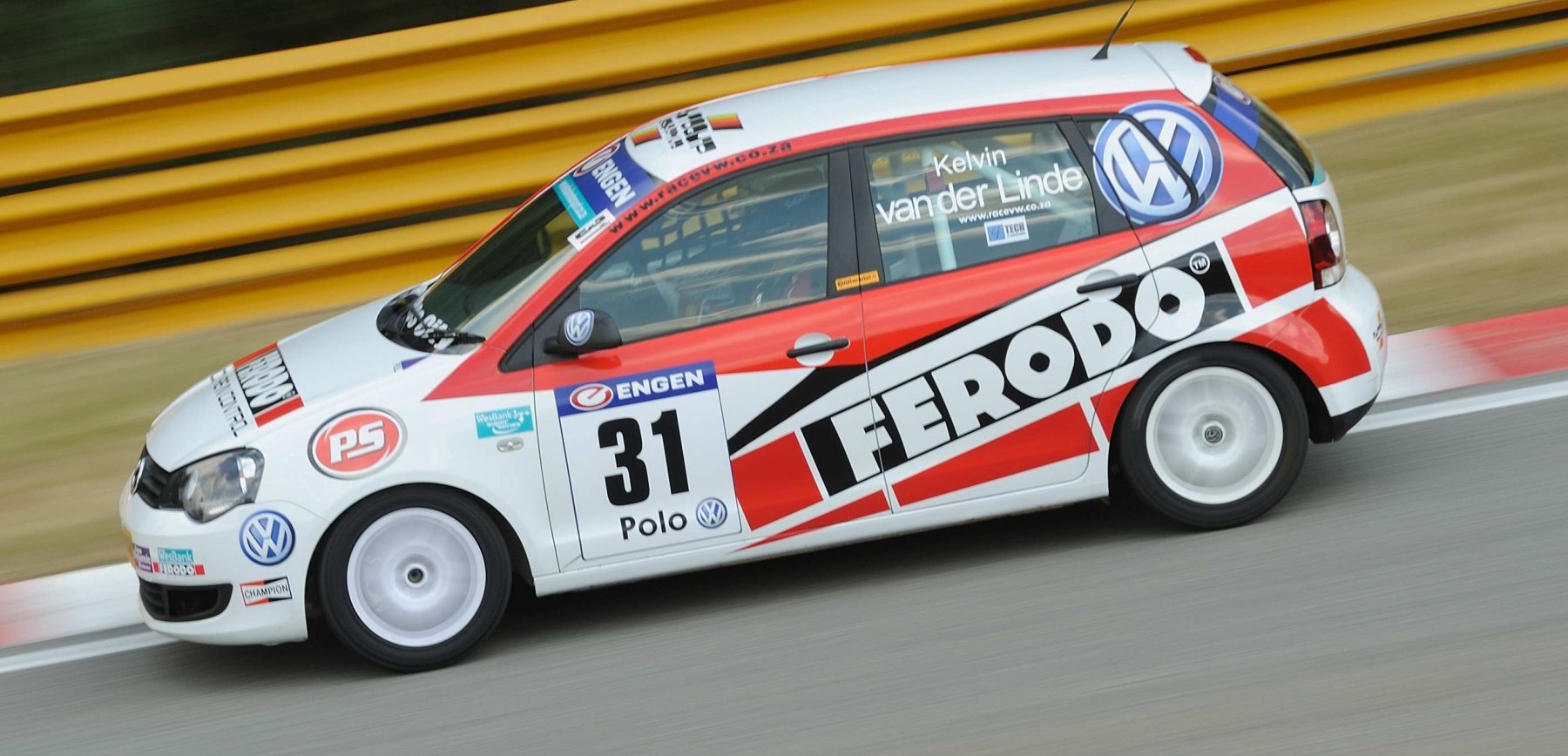 Following his phenomenal first year in senior circuit racing in 2011, when he became the
youngest ever winner of the regional Goldwagen Challenge and finished third in the national
Engen Volkswagen Cup, all at the ripe old age of 15, Johannesburg high school pupil Kelvin
van der Linde is all set to continue rewriting the motor racing record books in 2012.
He has already got his 2012 season off to a fast start with back-to-back victories in the
opening round of the latest Goldwagen Challenge at Phakisa Freeway in the Free State on
February 18. He has replaced his championship winning Ferodo/Autoquip VW Golf 1 with a
newly liveried Ferodo/Autoquip VW Polo and was a convincing winner of class A in both
races.
After winning the Rookie of the Year award in the 2011 Engen Volkswagen Cup, Van der
Linde takes to the starting grid for the new national championship season at Zwartkops
Raceway on Saturday (March 3), when he lines up for the opening round of the Engen
Volkswagen Cup in his Ferodo VW Polo as one of the favourites for the title.
"I'm feeling really good about the new season," said Van der Linde. "None of this would be
possible without the generous support of my sponsors, Ferodo and Autoquip, and I'd like to
thank them for their continued support."
Van der Linde's mightily impressive first year in senior circuit racing saw him first make
history by being the youngest driver ever to take to the grid – he was just 14. He went on to
complete a remarkable debut season in third place and scored four podium finishes and
three second places.
A year older, wiser and certainly not bowed by the rough and tumble of the youthful and
hotly contested series for production Volkswagen Polo Vivo hatchbacks, the Dainfern
College grade 10 pupil's sights are firmly set on becoming the youngest ever winner of this
title.
One of his biggest advantages is having in his corner two former national circuit racing
champions in the form of father Shaun and grandfather Hennie. While the star of the show
is always the driver, motor racing is very much a team sport and the team preparing the car
is a major factor in a driver's progress.
This third generation Van der Linde's family support group has played a major role in his
impressive list of achievements since his first kart race as an eight-year-old in 2004. In 2008
he and his younger brother Sheldon made South African motor racing history when they
both won national karting championships in the same year. Kelvin was both national and
Northern Regions Mini Max champion in the Rotax Max Challenge.
In 2010 he again won two karting championships, taking the honours in the Engen National
Karting Junior Rok class and also in the Northern Regions Rotax Max Challenge Junior Max
category. He missed out on a second national title by a mere three tenths of a point in the
Junior Max class.
---
---