Kelvin back in GT Masters Title fight after Nurburgring Win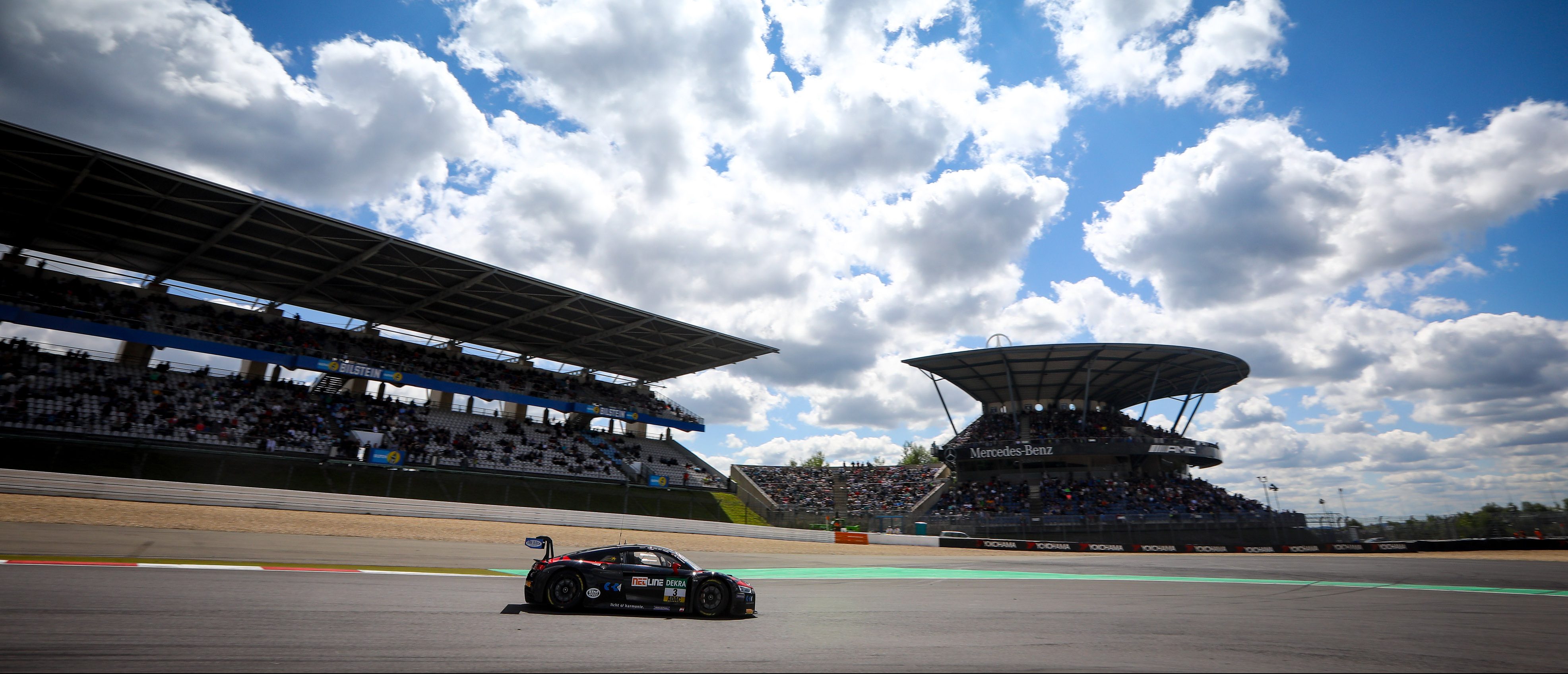 The Audi pairing of Kelvin van der Linde (21, ZA) and Markus Pommer (26, DEU) took the win in Sunday's ADAC GT Masters race at the Nürburgring and thereby also secured a maiden victory in the GT Masters for Aust Motorsport. Nick Catsburg (29, NL) and Philipp Eng (27, AUT, both BMW Team Schnitzer) in the BMW M6 took second place ahead of Jeffrey Schmidt (23, CH) and Christopher Haase (29, DEU, both Montaplast by Land Motorsport) in another of the Audi R8s.
Pole-sitter Philipp Eng led the first stint of the race at the Nürburgring, closely followed by Sven Muller's Porsche and Kelvin van der Linde's Audi. The BMW driver defended his lead at the start and stayed out ahead until he handed the car over to his partner, Nick Catsburg. Van der Linde was able to stay out an extra two laps while the Porsche of Sven Muller entered the box for his mandatory stop. The race was decided during and after the round of pit stops when Van der Linde closely followed Eng into the pits.
Catsburg exited the pit lane side by side with Pommer and initially retained the lead, but the race stewards thought that the BMW driver's move constituted 'unsafe release' and directed that positions should be exchanged. So Pommer went into P1 and began to draw away until the safety car came out yet again. After the restart, the BMW man was unable to match Pommer's lap times. The Audi driver eventually took his maiden victory in the ADAC GT Masters by a margin of 4.5 seconds. This success in the ADAC GT Masters marked the end of a long winning drought for Pommer's team-mate, Kelvin van der Linde. The last win for the 2014 champion came at the Sachsenring in 2015.
"Its been a long time away from the top step, I haven't really had the circumstances to win races on a regular basis in 2016. From the beginning of this season, I realised that our package was really strong. We developed each race and already came close to the first win in Zandvoort. this time the strategy played out just right and we were able to secure Aust's first win in the GT Masters," says a jubilated Van der Linde.
The race win now sees Van der Linde and Pommer jump to 3rd in the Overall standings, just 8 points behind Phillip Eng in 2nd and 46 points behind Jules Gounon with 100  point still up for grabs in the remaining 2 rounds of the season at Sachsenring and Hockenheim.
---
---