Kelvin van der Linde/René Rast Retake Championship Lead

Kelvin van der Linde (ZA) has regained the lead in the overall standings after the sixth race weekend of the ADAC GT Masters at the Nürburgring (D). The Volkswagen junior, overall winner of the Volkswagen Scirocco R-Cup in 2013, finished in sixth place alongside his team-mate René Rast (D) in the Audi R8 LMS ultra in the first race on Saturday; in the second race on Sunday afternoon, the 18-year-old finished in second place after an eventful race with plenty of overtaking manoeuvres.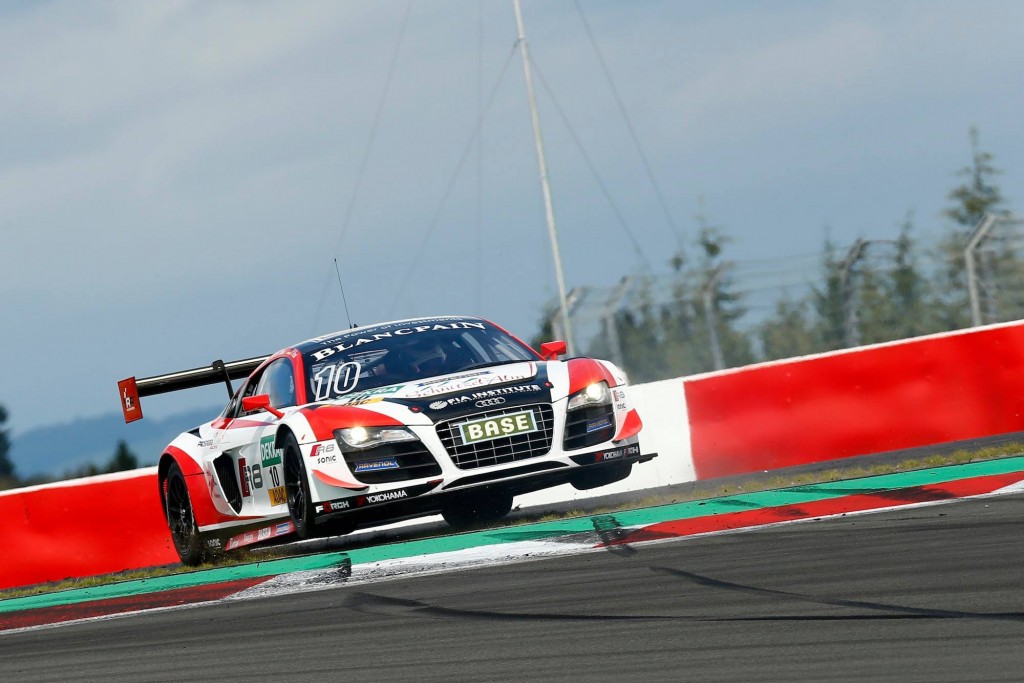 Van der Linde/Rast have 155 points to their name, with two events left to go. They are followed by Jaap van Lagen (NL) with 152 points, the former front runners Claudia Hürtgen/Dominik Baumann (D/D) are in third place with 136 points. The next two races in the ADAC GT Masters will take place between 19 and 21 September at the Sachsenring.
"Coming into the weekend, our spirits were low after a frustrating race in Slovakiaring. After FP1 we could already see that the car worked well at the track and that we could challenge for a top 5. Our pace was strong during the weekend and the team can be proud of the great work they did. We now lead the championship which is already a big positive for us as we go into the last two races of the season. From my side I will give it everything I have to help us stay there until the end of the season. The motivation is again very high in the team and I am extremely excited to see how things will go in the last two races!"
---
---