Second race in Oschersleben: So Close yet so far.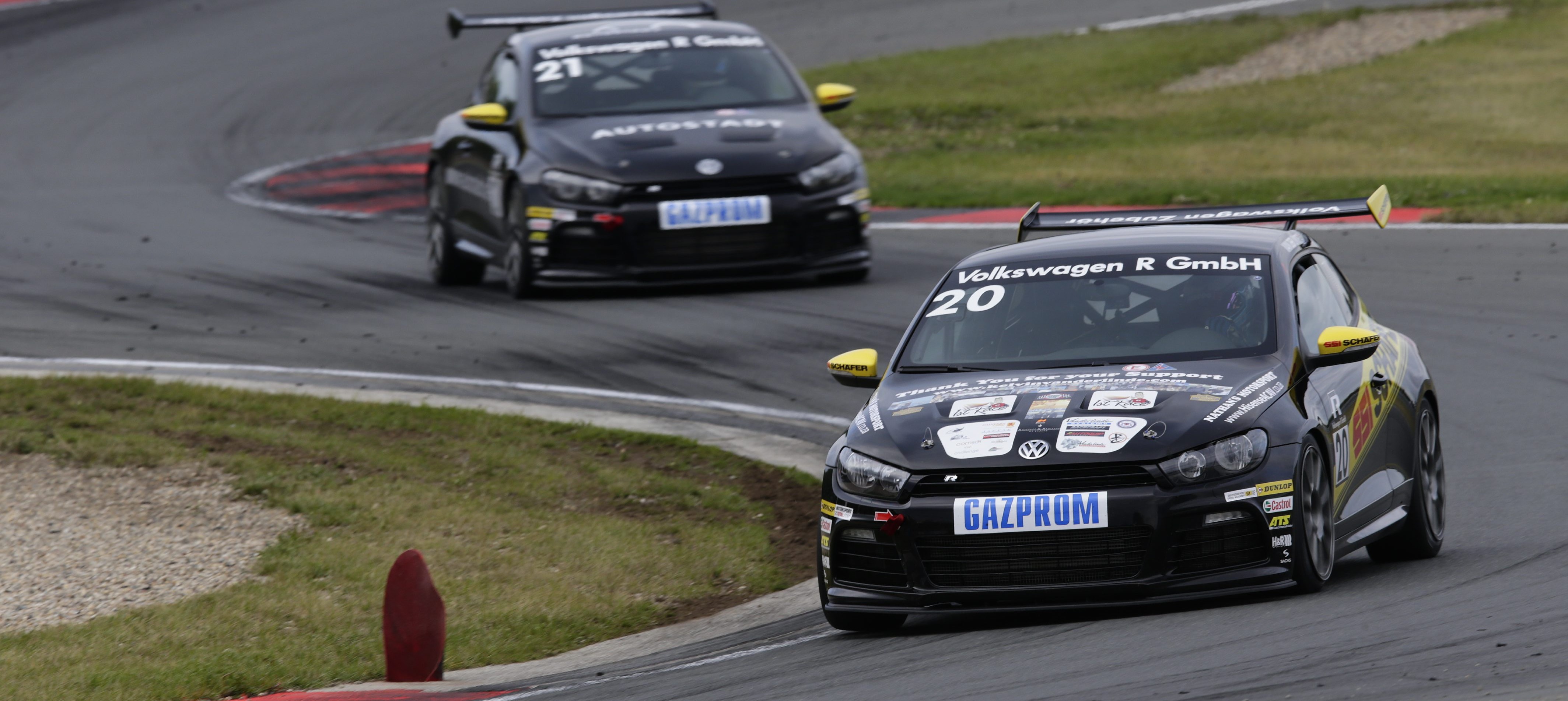 Teenage South African racing driver Kelvin van der Linde, one of the two youngest drivers in the competition, will go to the final round of the international VW Scirocco R-Cup in Hockenheim in Germany on October 19 in first places after the two-race penultimate round was completed in Oschersleben in Germany on Sunday.
Van der Linde, 17, the reigning South African Volkswagen Cup champion who has dominated the Germany-based series so far with four wins, had taken a useful lead into the Oschersleben round, but despite increasing this by finishing second in Saturday's opening race to Dane Kasper Jensen, his lead was reduced when he could only manage 15th in race two on Sunday.
He had started seventh on the reverse grid and was hoping to do well enough to put the championship beyond doubt this weekend. But a mid-race incident when he was lying sixth and on course to take the title resulted in his receiving a drive-through penalty after race officials deemed that he had pushed another competitor. Post-race viewing of the video footage showed that the other car had spun in front of Van der Linde and that contact was unintentional.
Van der Linde: "At the beginning of Saturday's race I tried to attack Kasper. But then I took a conservative approach to the whole thing and stopped taking risks. After all, what I really want is to win the championship and it's looking very positive on that front.
"Absolutely everything went wrong in Sunday's race. I wanted to play it safe because of the Cup title. Then I came into contact with another car and got the drive-through penalty. All in all, I was too cautious and didn't take enough risks. I'll come back stronger in Hockenheim – I want to claim this title."
With one race remaining and a maximum of 60 points on offer Van der Linde leads the standings with 290 points to Jensen's 247 and fellow South African Jordan Pepper's 232. This means that Van der Linde only needs to finish the season's last race 12th to win the world's only single-make championship powered by natural gas.
A victory in this Volkswagen-backed series will almost certainly open doors for Van der Linde to an international racing career.
---
---