Full Throttle with Kelvin van der Linde – StreetMotion.co.za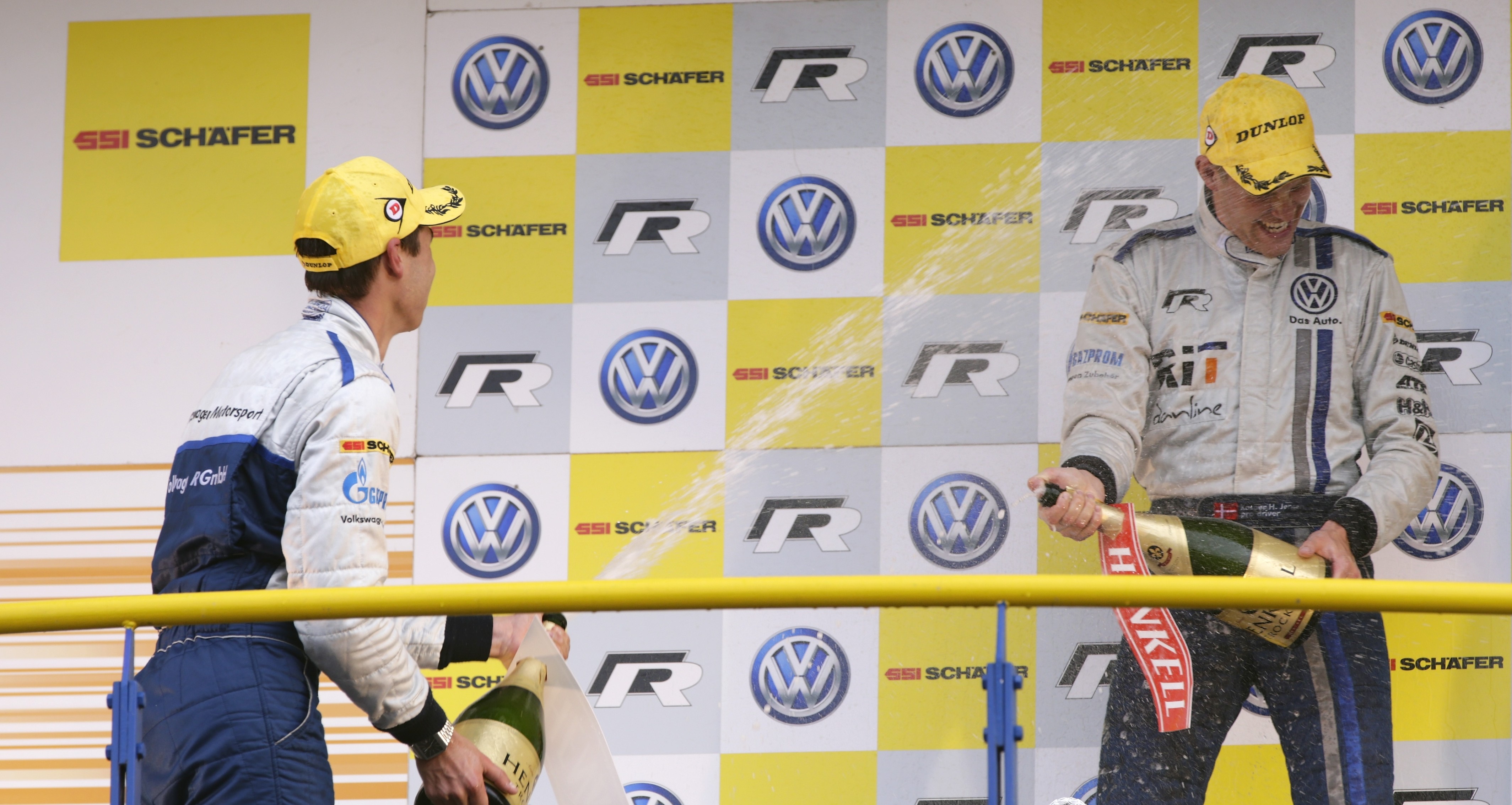 He set the track alight in South Africa in 2012 and in 2013 he travelled to Germany to continue his determined drive to become champion.
Kelvin van der Linde became the youngest SA champion ever when he won the Engen Polo Cup title in 2012 – a feat formerly held by his uncle and current Team Afrox BMW driver Etienne van der Linde. The family's name is indeed well engraved in the history of SA motorsport with father Shaun also being a former champion. But a name alone doesn't guarantee success: You need to be dedicated, determined and willing to give that little bit extra.
We caught up with Kelvin recently to talk about racing in Germany, racing online… and his little brother.
Street Motion (SM): Kelvin your career has certainly come on in leaps and bounds over the last few years, how did it all start? 
Kelvin van der Linde (KV) Coming from a family where racing is a part of everyday life, it was a guarantee that I would be a part of the motorsport environment in some way or another. My first taste of actual driving came relatively late in comparison to some of the guys I race against currently, one day near the end of 2005, just after my 8th birthday, my dad finally gave in to many years of nagging to get a go-kart, and took me to our local kart shop. Since then I've never looked back.
SM: This year you started racing in the Scirocco R Cup in Germany, how did this opportunity come about? 
KV: After winning the 2012 Volkswagen Polo Cup Championship, there was a lot of debate where to further my career. In order to make a successful career out of the sport, my only option was to go abroad. I have always believed that one make series are the best to compete in as a junior because of the close racing due to all cars being equal in performance. Volkswagen is also a well-established brand and presented me with a solid platform to take the next step in my career. The fact that the Scirocco R-Cup races are on the same weekend as the DTM, also provides a lot of media coverage for all the drivers to get their names out to the world.
SM: At present you're leading the championship, how close do you feel to clinching that title now? 
KV: With only two rounds remaining in the 2013 season, the championship is obviously in everyone's thoughts, but I will continue to drive just as hard as I have been all year, I have learnt from experience gathered in 2012 that as soon as you start driving cautiously to win the championship, that is when things go wrong.
SM: I've watched both the recent races and I must say, you're standard of driving is superb. What's the usual route forward from Scirocco R Cup? 
KV: Thank you. It's always hard to give an answer to that question, there are many routes we could go, and it all depends on where we can get the best deals. I am extremely grateful though for the amount of interest shown in me by various teams and no doubt it will give me a good platform to work off as we head into post season negotiations.
SM: I remember you and Jordan Pepper pushing each other quite a lot in the Engen Polo Cup last season, how big an influence do the two of you have on each other over in Germany this season? 
KV: We are both focussing on doing things to the best of our ability. We have a respectful and professional relationship. We are both trying to get ourselves known in the European circles so the rivalry is clear, not only amongst ourselves but the rest of the field as well. We are both competing against the rest of the world and personally, the primary focus is definitely not on Jordan.
SM: The Scirocco is of course a whole different kettle of fish to the Polo Vivo you raced last season. What was the aspect of the new car which was the hardest to get used to? 
KV: In all honesty it wasn't really hard to get used to the car, driver aids such as ABS and Limited Slip Diff makes the driving experience a lot easier. Of course going fast in any car no matter how fast or slow it is, is always a challenge and luckily for me, Polo Cup provided me with the knowledge and skills to be able to handle all aspects of the Scirocco.
SM: When I asked Michael Taylor this same question your name came up. If you could do the Le Mans 24 Hour race with any 2 other South Africans, who would they be? 
KV: Well, firstly thanks to Michael for the mention. I would do Le Mans with my dad, Shaun and my uncle, Etienne. It would be really cool to have an all "Van der Linde" team at Le Mans, similar to what Nigel Mansell is doing with his sons and Martin Brundle with his son as well.
SM: The Van der Linde name is already legendary in SA and Sheldon is also making his way up the ranks now, where can we expect to see him in 2014? 
KV: Sheldon has been making some incredible progress whilst testing my 2012 Championship winning polo this year. He will be competing in the Engen VW Cup Championship next year and I look forward to being a part of his growth as a driver, there is no doubt in my mind that he will achieve even more than I was able to achieve in my debut season in 2011.
SM: Away from the circuit and fitness training, how do you spend your time relaxing? 
KV: I really enjoy playing online racing games with a bunch of my good friends. A whole bunch of guys from the Super Series get together online on the weekends and have a good laugh. Currently we are racing in a South African online league which gathers grids of about 30 entrants, and at least 15 which are racing in real life.
SM: I see you're also an F1 fan, what are your predictions for the 2013 championship? 
KV: Vettel seems to be untouchable at the moment, and is on course for a 4th title, he is consistently in the points and that's what matters in such a long championship. I'm a big fan of Lewis Hamilton, and I honestly feel that he is the only guy at the moment which can take it to Vettel on a regular basis.
SM: Your motto is "When life throws a chicane at you, drop a gear and ride those curbs". To date, when did that advice come in most handy in your own life? 
KV: Hahaha, I was pretty chuffed with myself, for the first time in my life, I managed to come up with my own original quote, so thanks for taking note to it, LOL, but jokes aside, racing in Europe comes with a lot of pressure to perform on a regular basis. In the beginning myself I promised myself that I would approach a race just as I did when I first started racing: To drive just because I love it, no pressure, just pure driving, that mind-set has been a big help to me this year.
SM: On Twitter, you list airports and hotels as your home. Did you ever have to do a "please explain" at an airport? 
KV: Haha, fortunately not!
SM: DTM is your ambition, what does the immediate future hold for you? ? 
KV: DTM is still a long way off, the immediate future possibly holds a Scirocco R-Cup championship and that's as far as I'm thinking at the moment. I'm lucky enough to be surrounded by a great family that take care of racing negotiations for me so I can purely focus on driving the car as fast as possible
SM: Becoming the youngest national champion runs in your family. What did your uncle Etienne say to you after you broke his record? 
KV: He was really happy for me and congratulated me. We have a really good relationship because he understands exactly what I'm going through as he was there not to long ago.
SM:Kelvin we're wishing you all the best for the remainder of the season. Anyone you'd like to thank for their support to date? 
KV: Thank you very much. I can't just thank a single person for getting me where I am today; I would need several pages to thank everyone who has played a role in my career so far. I have met many great people along the way and made many great friends, I want to thank everyone from my family and friends to my forever loyal fans to people like you, Reynard, who make us drivers seem much more important than we really are. It is really humbling to have so much genuine support and there is no doubt that it has given me that extra 0.2 on the track this season.
Interview by: Reynard Gelderblom
---
---