Qualifying at the Nürburgring: Van der Linde faster than Ahlin-Kottulinsky.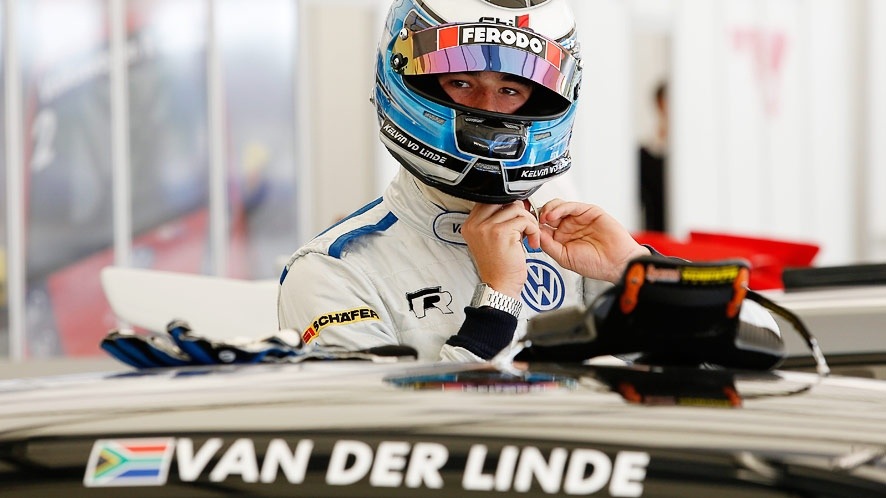 Early bird Mikaela Ahlin-Kottulinsky caused the first shock of the day at the Nürburgring, surprisingly qualifying second fastest in the Volkswagen Scirocco R-Cup. With qualifying getting underway at 08:25, the Swedish driver flew out of the blocks to secure her best starting position of the season in a time of 1:41.768 minutes. Motor racing talent runs in the family: back in 1980 her grandfather Freddy Kottulinsky (S) claimed Volkswagen's maiden victory at the Rally Dakar, at the wheel of a Volkswagen Iltis.
Only championship leader Kelvin van der Linde was faster than the flying Swede. The 17-year-old South African was once again almost half a second faster than the rest of the field, clocking an impressive time of 1:41.276 minutes. Van der Linde comes into the weekend at the Nürburgring on the back of three successive wins in the only natural gas-powered one-make cup in the world. A 1:41.841-minute lap was enough to secure third place on the starting grid for Manuel Fahnauer, who leads the Junior standings.
After an impressive third place in Friday's practice, Christian Danner (55) was once again the pick of the Legends, but had to settle for 17th place with a time of 1:42.951 minutes. Fellow DTM legend Emanuele Pirro (Italy / 51) and rally champions Markku Alén (62) and Juha Kankkunen (54 / both Finland) also showed that they can still mix it with the 19 talented youngsters, despite the early start. The first race in the Eifel Mountains gets underway at 12:55 today, with race two of the fourth race weekend scheduled for 15:20 on Sunday.
---
---