Norisring Race: Van der Linde Steals the Show – Bad luck for Larini.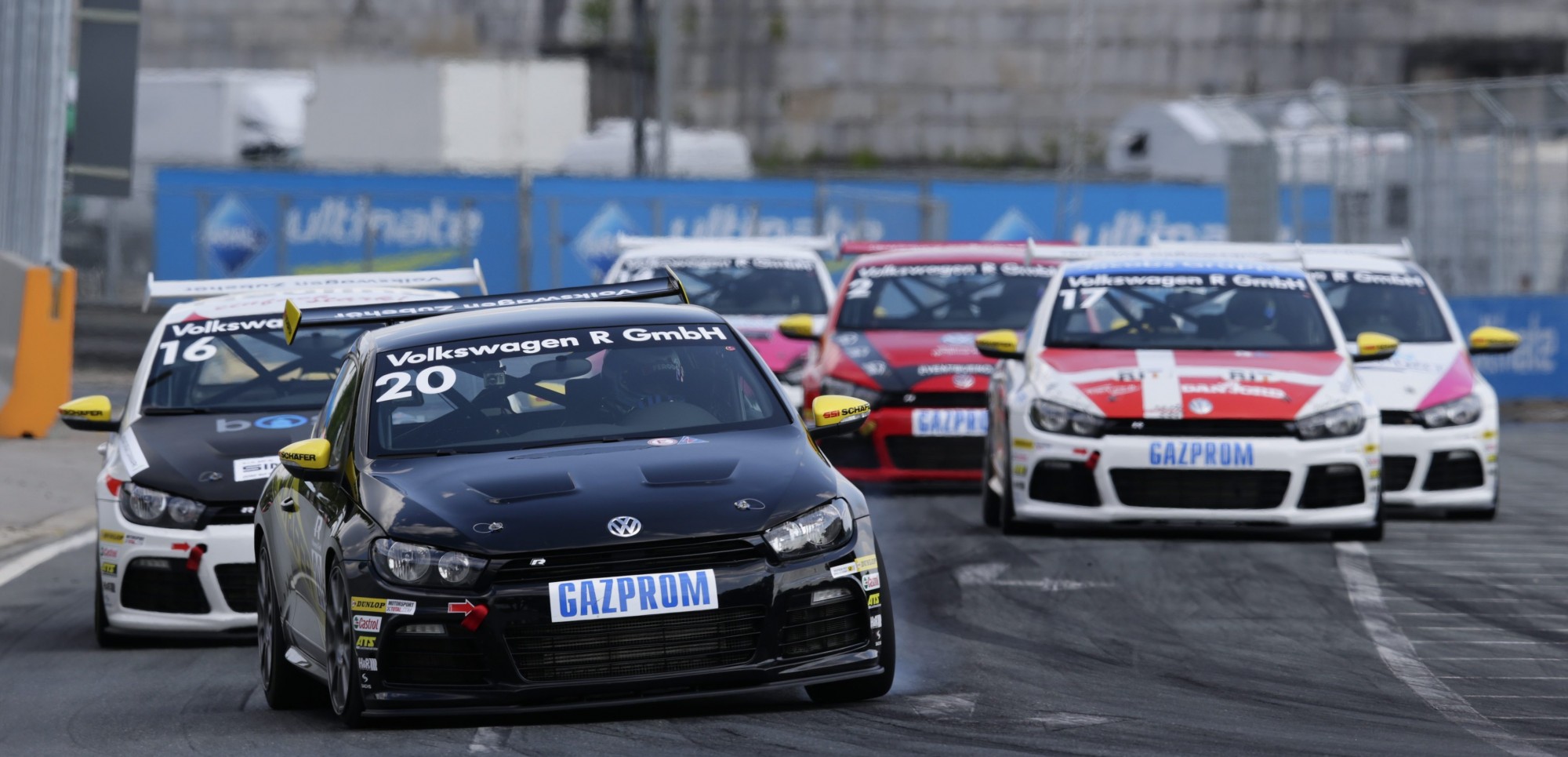 Teenager Kelvin van der Linde won the eventful highlight of the season at the Norisring to complete a hat-trick of victories in the Volkswagen Scirocco R-Cup. The 17-year-old South African came home 2.5 seconds ahead of eternal runner-up Michelle Gatting (Denmark) to secure his third win in a row. Sweden's Mikaela Ahlin-Kottulinsky came home fourth behind Manuel Fahnauer (Germany) to complete an impressive result for the flying ladies.
Legend Nicola Larini (49, Italy) endured a disappointing day. The winner of the opening race at the Hockenheimring came in one lap to late after the race management had handed him a drive-through penalty, and was consequently shown the black flag. Three-time Le Mans winner Marco Werner (47, Germany) was the best-placed legend, coming home fifth. 69-year-old Harald Grohs (Germany) impressed with his 13th place, while Belgian's Marc Duez was 16th. As usual, the spectacular street circuit produced numerous incidents and one safety car phase.
Multiple winner Kelvin van der Linde travels to the next round, on 17th and 18th August at the Nürburgring, as overall leader.
"Going into the weekend, I never expected to win at the Norisring. The race is the toughest of the season, as the gaps between each car are so small that anyone can come out on top. I made a good start, which allowed me to overtake Michelle on the first lap. When I then passed Nicolai Moller Madsen shortly after that, I used the Push-to-pass system to open up a gap. I also timed the re-start after the safety car phase perfectly. The overall standings obviously look very good now, but there are still five races to go. I would like to dedicate my win to Allan Simonsen, in memory of whom we all bore a sticker on our cars. He was a fantastic racing driver, and was in the thoughts of all the Scirocco-Cup drivers today."
---
---