Ferodo Racing's Kelvin van der Linde wins VW Cup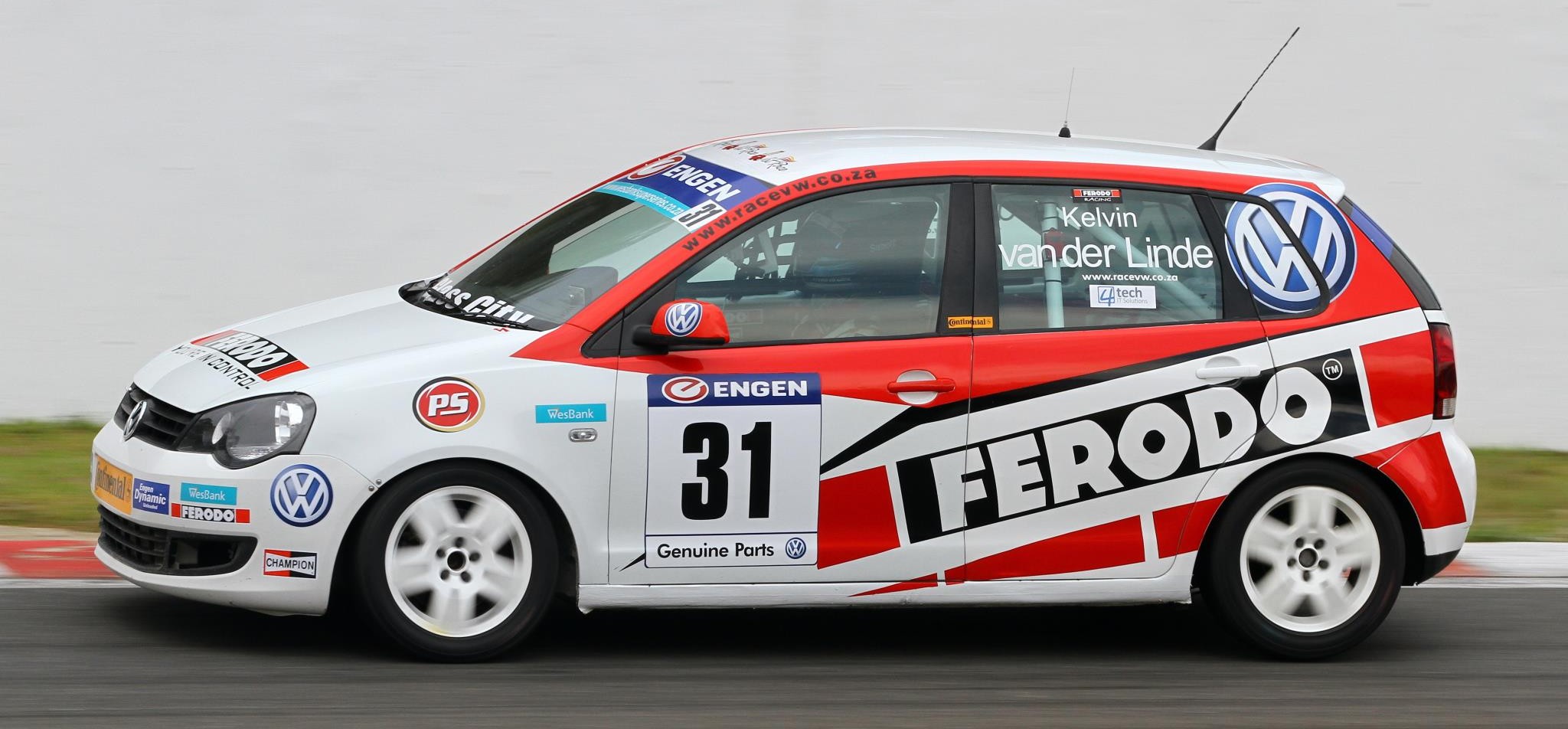 Ferodo Racing and Kelvin van der Linde won their first senior circuit racing national championship with a decisive victory in the Engen Volkswagen Cup at Kyalami on Saturday.
Van der Linde, who led the championship from 2011 champion Devin Robertson by 43 points with a maximum of 62 on
offer, made sure of the title with impressive back-to-back wins in the season finale. His final score after nine rounds
was 429 to Robertson's 367, a margin of 62 points.
It was an historic moment for both Van der Linde and Ferodo Racing. The grade 10 pupil from Johannesburg, who is
16 years and 128 days old, followed in the footsteps of grandfather Hennie and father Shaun, who were both multiple
SA champions and became what is believed to be the youngest ever senior circuit racing champion. He takes over the claim from his uncle, Etienne, who won the national Formula Vee title in 1994 at the age of 16 years and 270 days.
---
---