Ferodo Racing's Kelvin Van der Linde in form at Zwartkops Raceway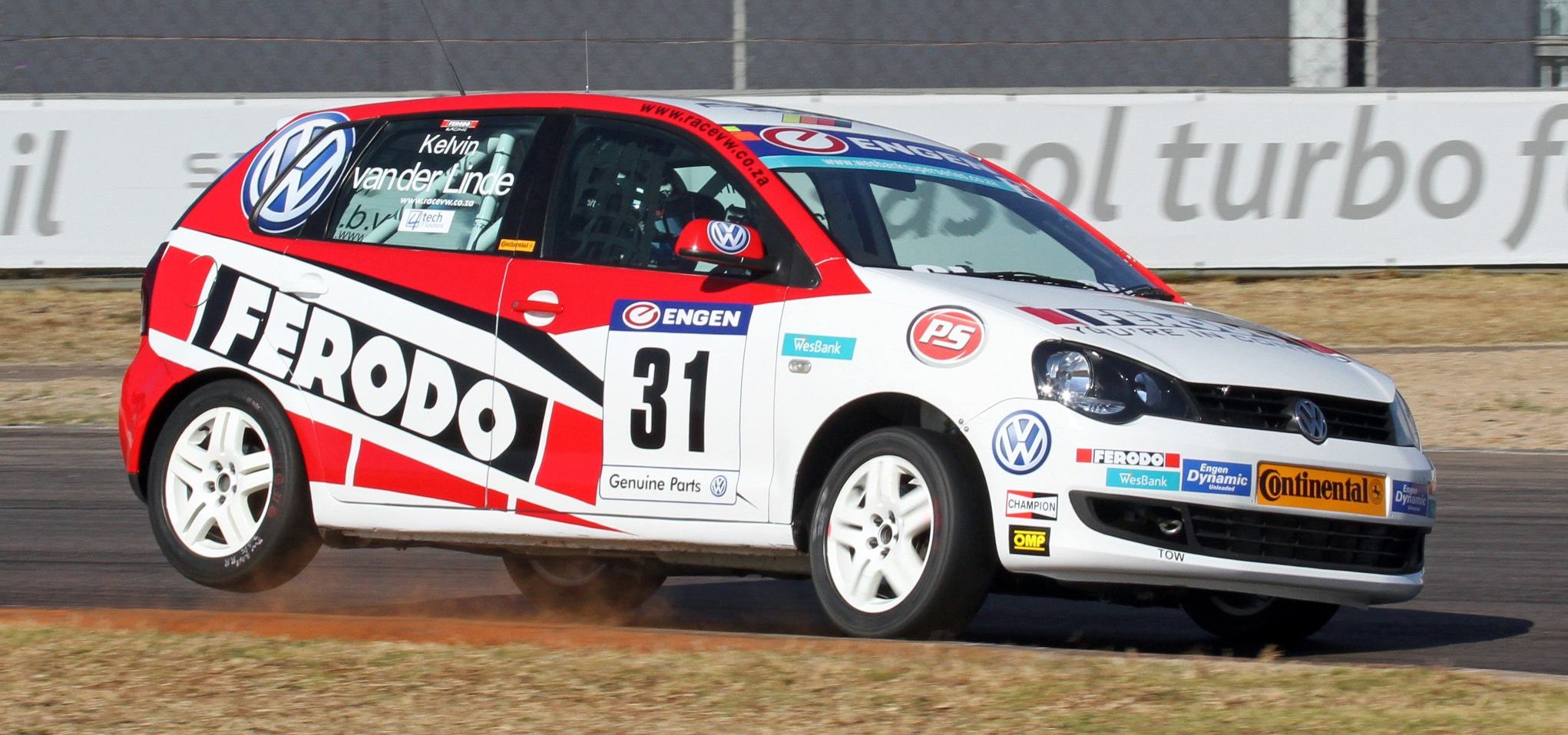 Kelvin van der Linde (Ferodo VW Polo Vivo) extended his Engen Volkswagen Cup championship lead in a day of
mixed fortunes for Ferodo Racing's team of young drivers at Zwartkops Raceway near Pretoria on Saturday.
On a sunny winter's day at the popular Gauteng circuit, the fourth round of the WesBank Super Series once again
delivered a full programme of racing. Van der Linde, 15, continued on his winning way in the tightly contested VW
Cup, mixing caution in the opening back-to-back six-lap sprint races before stamping his authority on the 12-lap
feature race to score maximum points with his fifth win of the season. He now leads the championship by a healthy
65 points from defending champion Devin Robertson and is 73 ahead of Kosie Weyers.
The Johannesburg grade 10 student started fifth and finished sixth in race one after declining to get mixed up in a
particularly frenetic opening lap. He led the second partially inverted grid sprint race from pole position and finished
second after race winner Kosie Weyers grabbed the hole shot. Van der Linde elected to play it safe and conserve his
tyres, settling for the 21 points that come with second place.
---
---